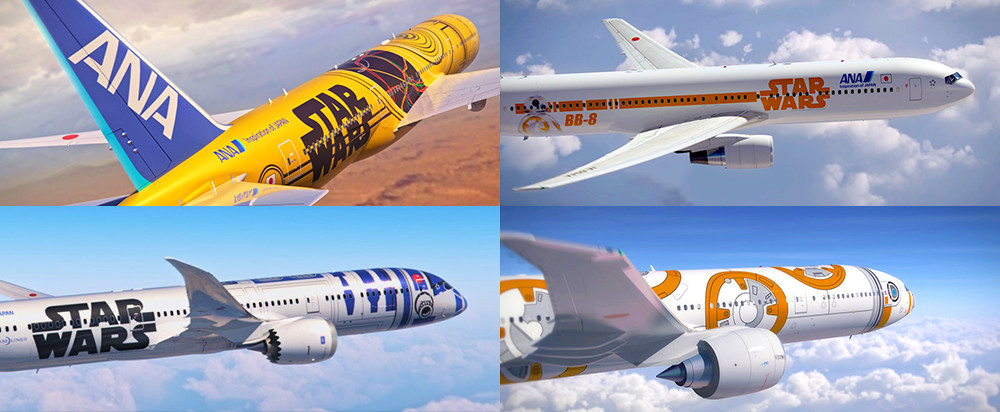 Special in-flight announcements on STAR WARS™ ANA JETS starting July 18!
Special announcements on all four
STAR WARS™ ANA JETS!
Anthony Daniels performs the voice of C-3PO in the announcements.
Hiroshi Iwasaki performs the Japanese versions.
And also, hear the iconic sounds of the droids!
Experience the STAR WARS™ galaxy on board with special paper cups and headrest covers, as well as unique aprons worn by flight attendants.
These special announcements begin Tuesday, July 18.
We look forward to seeing you on board.
※Depending on flight conditions, the special announcements are subject to cancellation.
"Hello, I am …
… may the Force be with you."
Begins July 18!