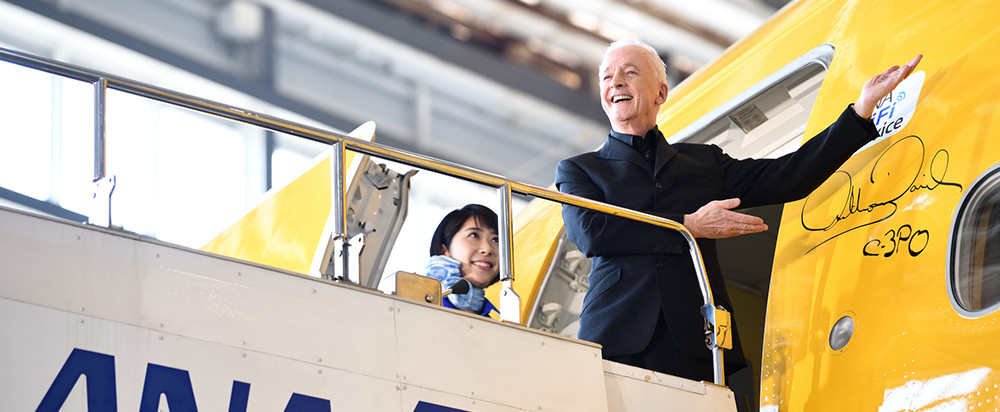 C-3PO™ ANA JET unveiled @ Tokyo/Haneda airport
On March 19, the C-3PO™ ANA JET left OSAKA/Itami airport and arrived at TOKYO/Haneda. The Roll out event took place the next day.
The C-3PO™ ANA JET is the fourth Star Wars special livery jet. It begins Japan domestic services on March 21, 2017.
In his welcoming speech, ANA executive vice president Takashi Shiki describes his passion for the ANA STAR WARS PROJECT.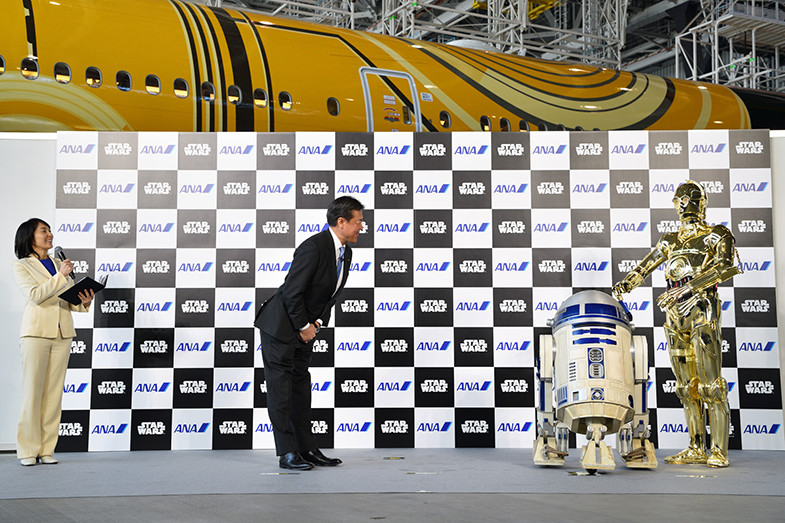 Special items you can only experience on the C-3PO™ ANA JET include paper cups and headrest covers with the special C-3PO design – not just exciting for fans but for all passengers. The aprons for the flight attendants also feature the original C-3PO design.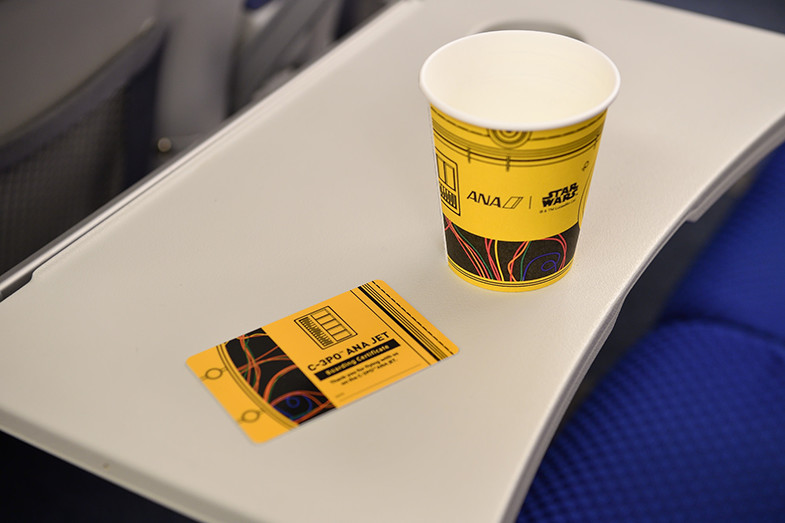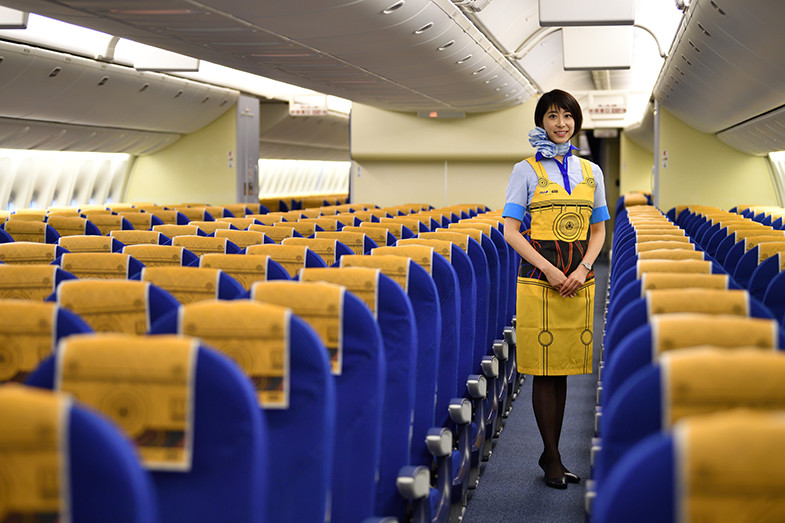 The guest of honor of the event, Mr. Anthony Daniels! It wasn't just the audience who were surprised, but C-3PO and R2-D2 were stunned as well!!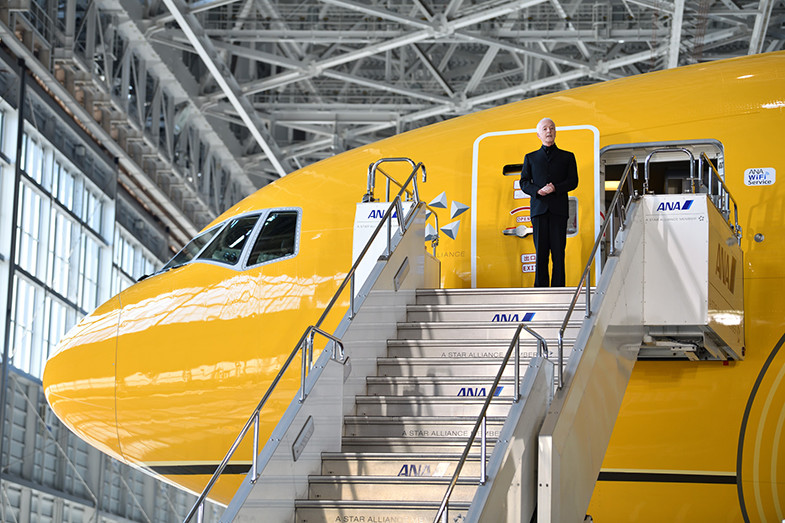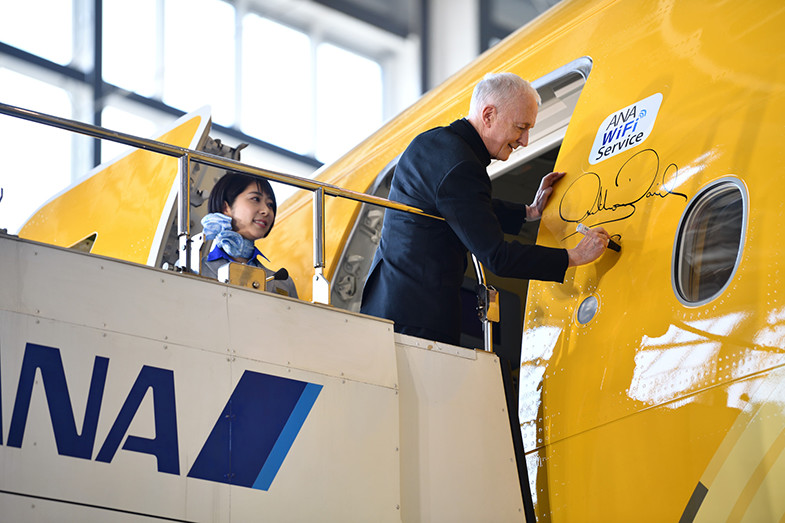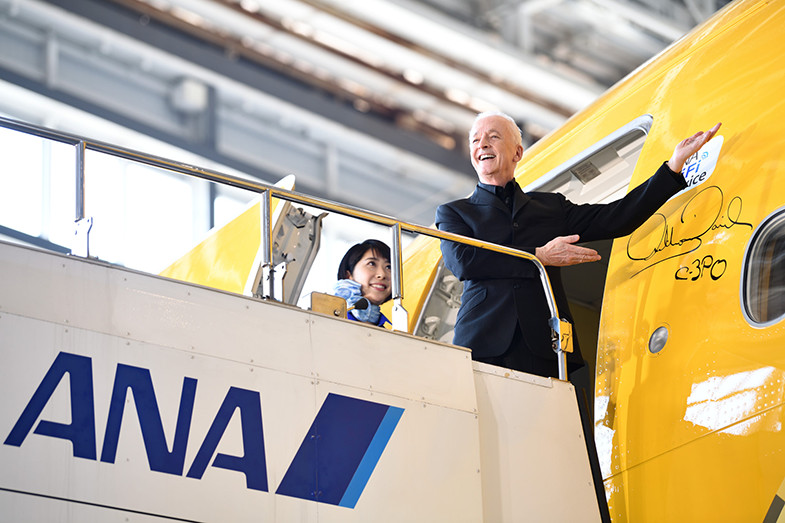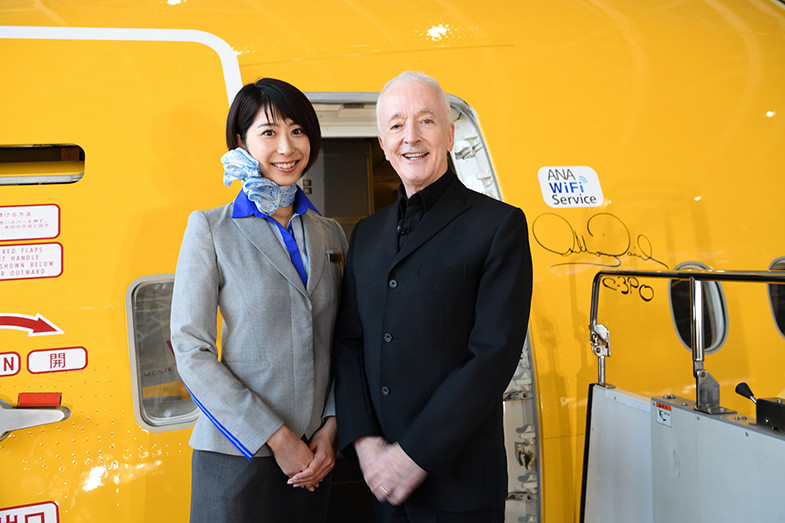 After autographing the aircraft, Mr. Daniels spoke about the design and some special features to look out for, adding that he hopes the fans will really enjoy the jet. He also shared some unique stories about the STAR WARS film shooting. It was a very memorable and special time for everyone there.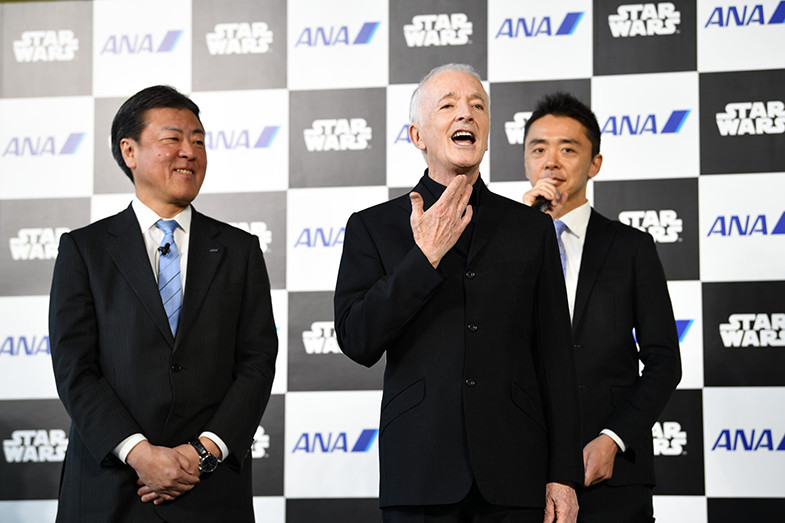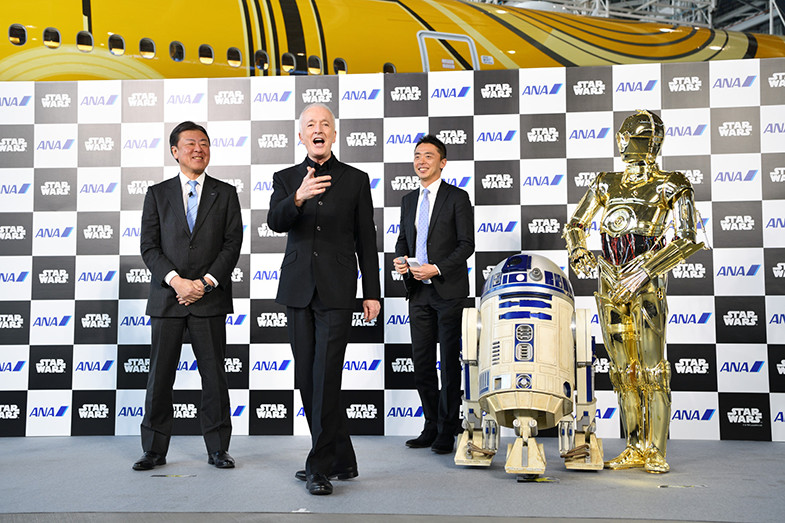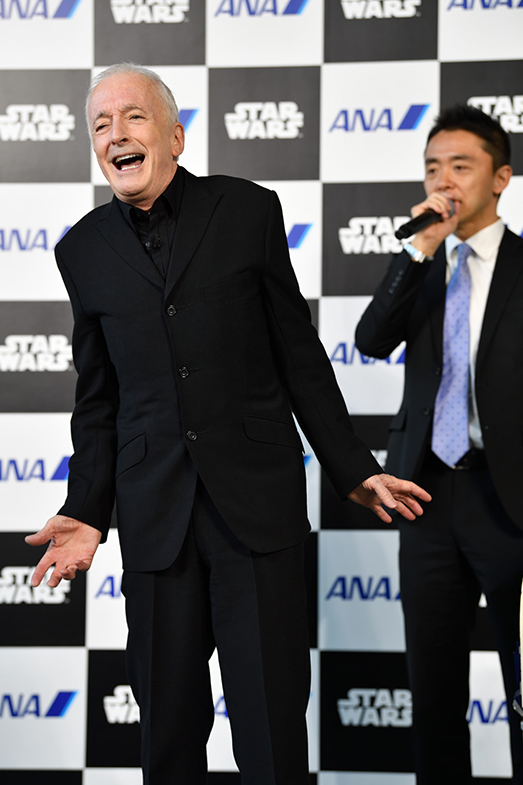 The much-awaited start of Japan domestic services of the C-3PO™ ANA JET takes place on March 21, 2017.
We are now announcing part of the flight schedule for the C-3PO™ ANA JET, from March 21 to April 2. All passengers on these flights will be eligible for a campaign offering a chance to win the special designed C-3PO boarding certificate. Don't miss this great opportunity. See you on board!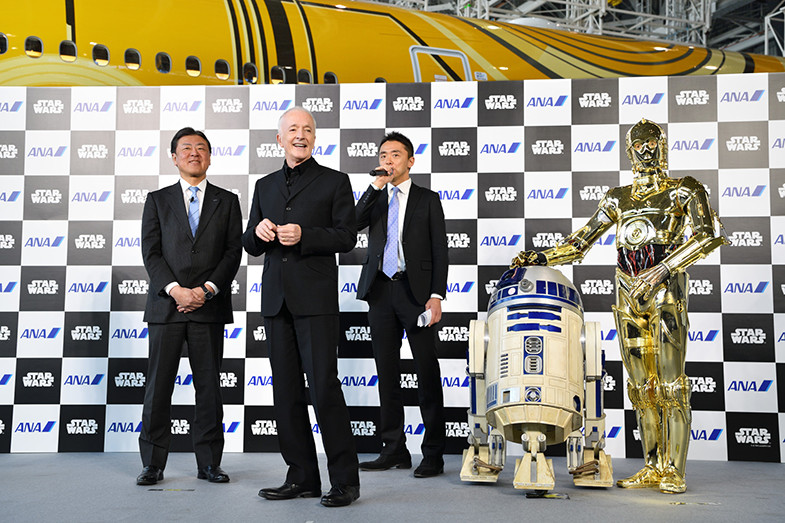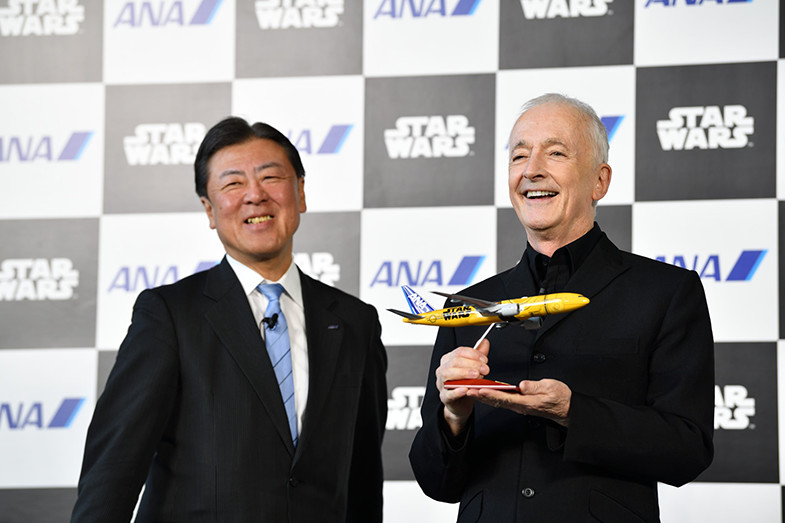 The very first roll out, freshly painted at OSAKA/Itami airport.