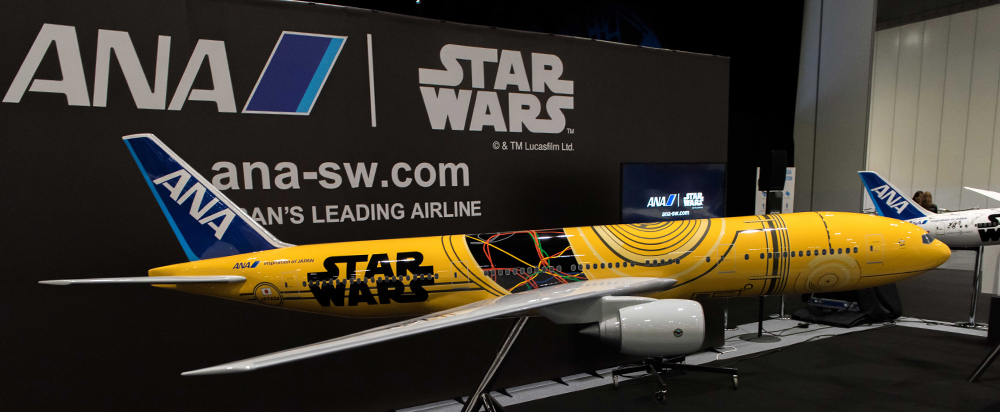 New STAR WARS themed C-3PO™ ANA JET unveiled at STAR WARS Celebration Europe in London
We've brought the Galaxy Far Far Away a little closer, to unveil the new special livery for the first time anywhere in the world.
On July 15, the STAR WARS CELEBRATION EUROPE 2016 was launched in London.
With fans dressed in STAR WARS costumes gathered from all over the world, excitement filled the venue.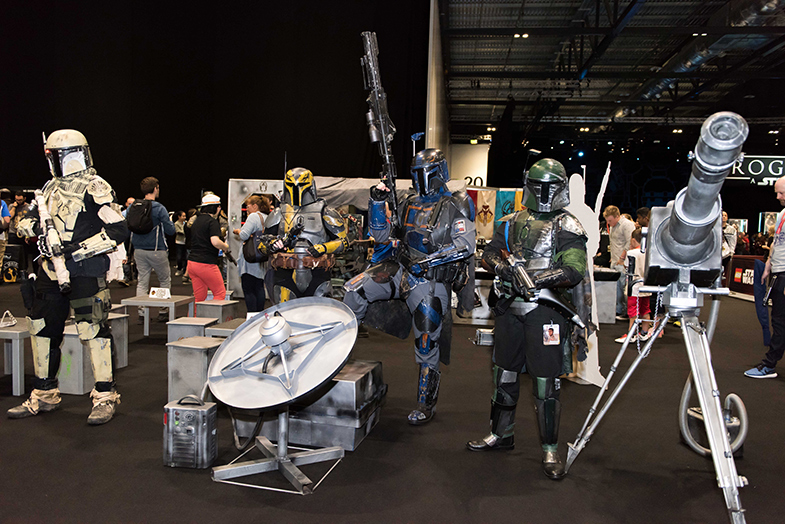 Since R2-D2™ ANA JET's debut in October 2015, ANA has introduced a total of three STAR WARS™ livery jets, The STAR WARS™ ANA Jet in November 2015, and the BB-8™ ANA JET in March 2016.
On this day, the newest to its family, the C-3PO™ ANA JET design was unveiled to the fans participating at the event, using a 1:20 scale model plane.
The covered aircraft stood at the center of the booth. The gathered fans waited with excitement for the countdown to its unveiling.
C-3PO and other STAR WARS™ droids appeared onstage for the unveiling.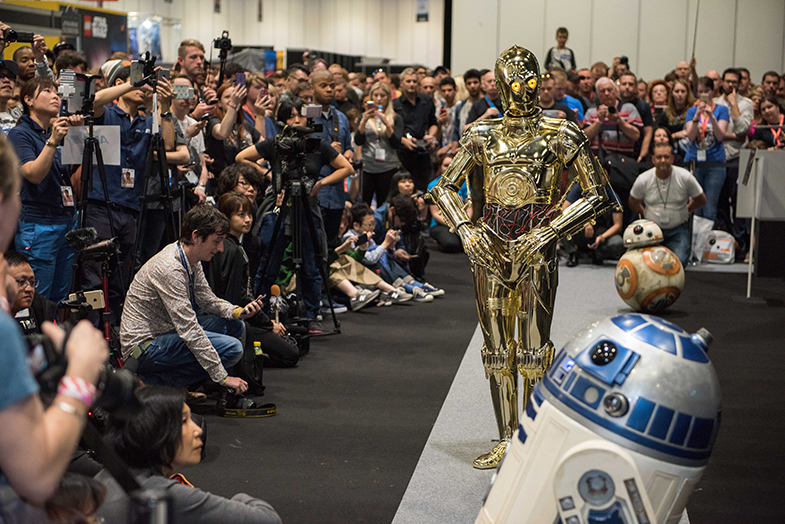 The "C-3PO™ ANA JET" was unveiled!!
The Jet was inspired by the incredible C-3PO, with a lot of details applied to the design of the new livery.
Amid cheers and applause, C-3PO struck a satisfied pose, then stepped forward to admire his motif on the aircraft.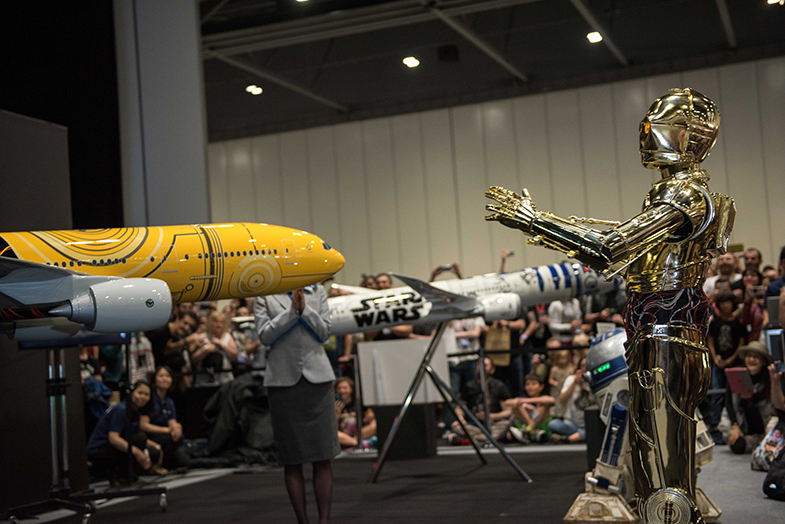 With the three droid-decorated aircraft in place, a brand new demonstration video was premiered.
The new STAR WARS™ livery Jet announcement ended with huge cheers.
C-3PO™ ANA JET commemorative stickers were presented at the venue.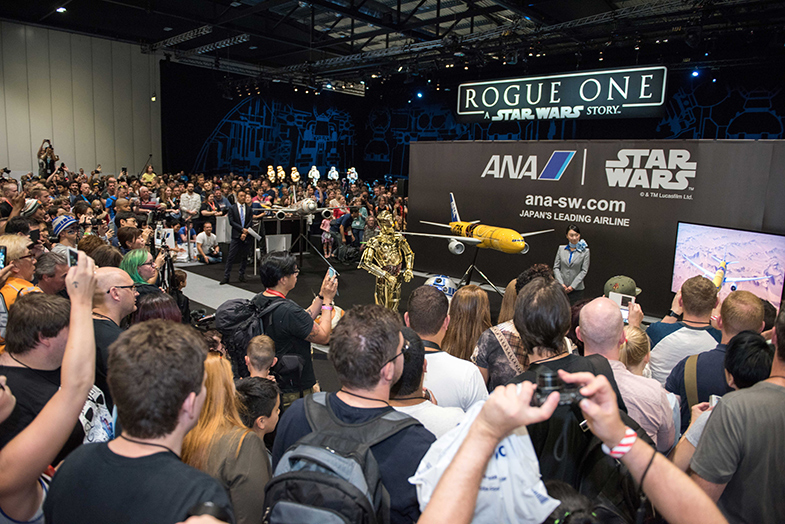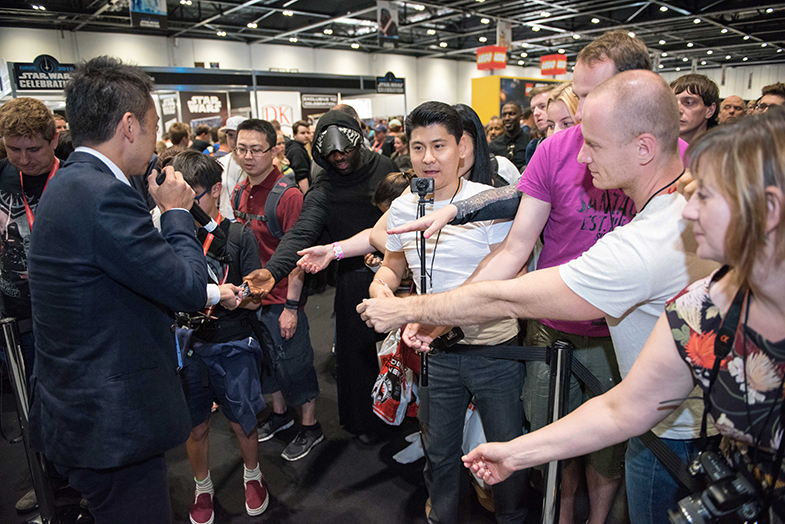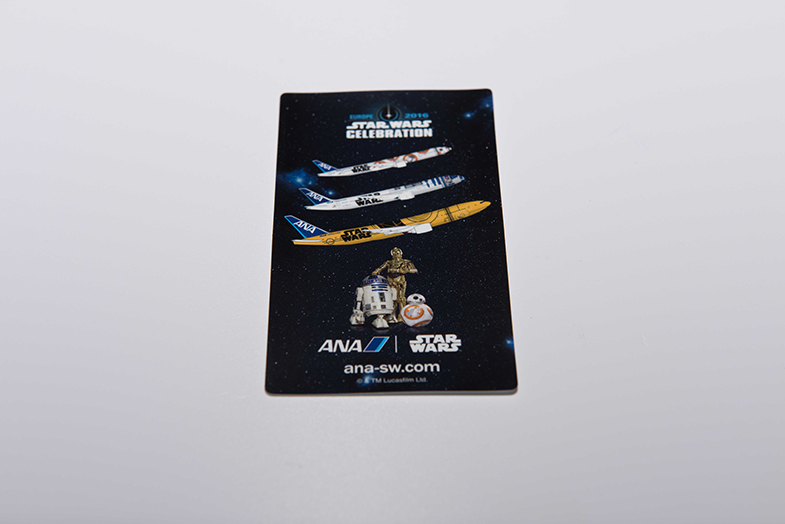 On the final day of the Star Wars Celebration, we had the honor to welcome Mr. Anthony Daniels (C-3PO) come see his plane!!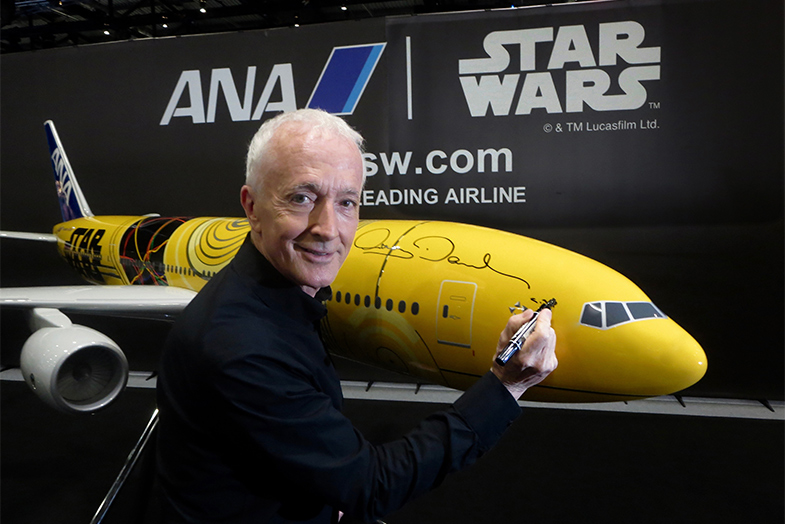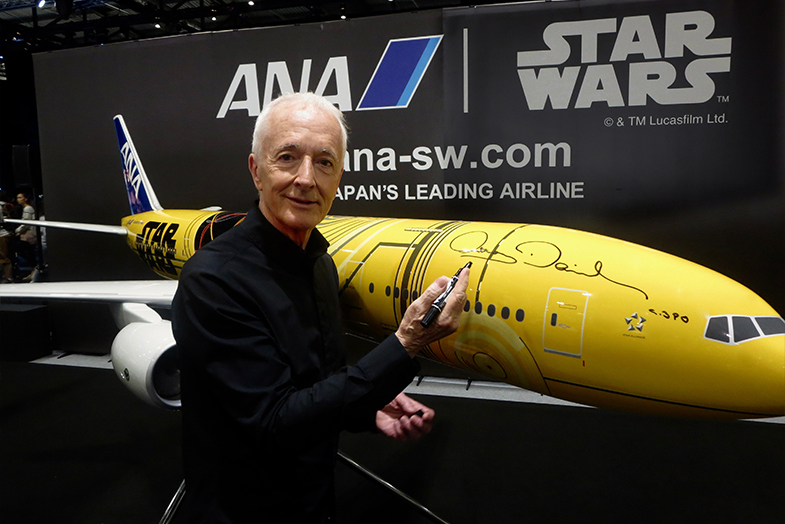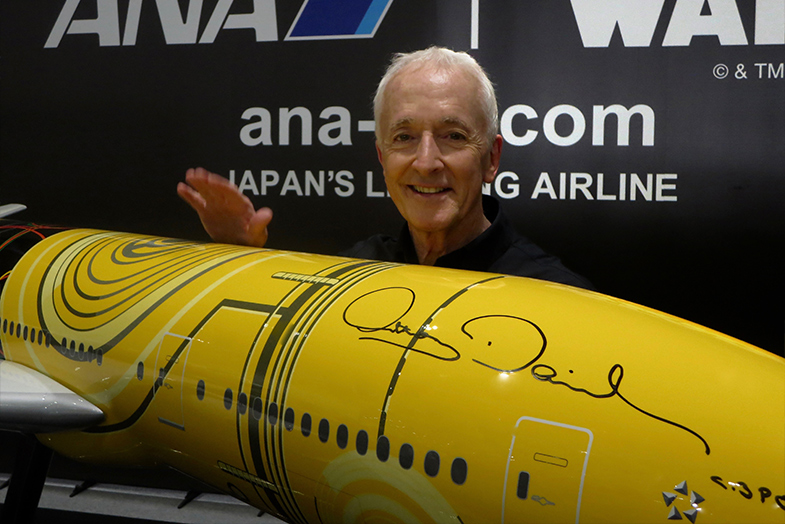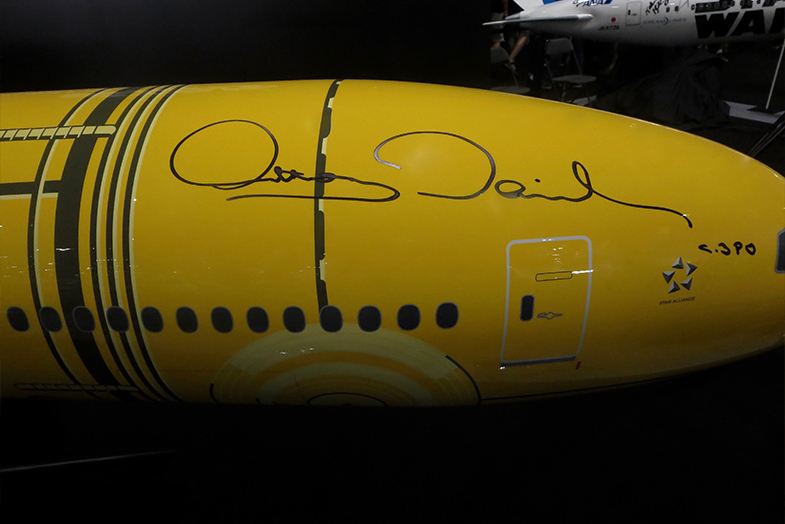 The new C-3PO™ ANA JET is planned to inaugurate at the end of March 2017. We look forward to having you on board, and May the Force be with you!!