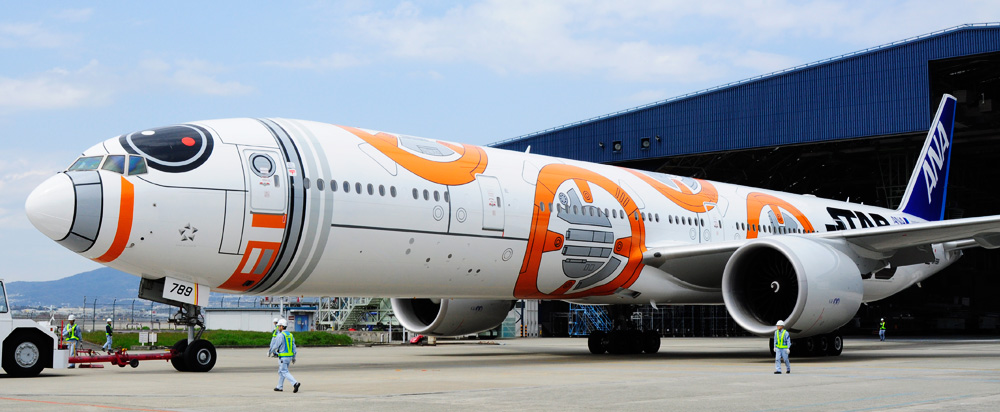 March 27, 2016 BB-8™ ANA JET Special Tour @Itami Airport
ANA STAR WARS 
™

 PROJECT third bullet , Special tours " BB-8 

™

 ANA JET " have been made !

On March 27, 2016, in a hangar at Itami Airport, a special tour was held of the third aircraft in the ANA STAR WARS™ Project, the "BB-8™ ANA JET". The venue was filled with 25 couples (49 people) that had been selected in the 7-Eleven "Star Wars: The Force Awakens" Sweepstakes Campaign.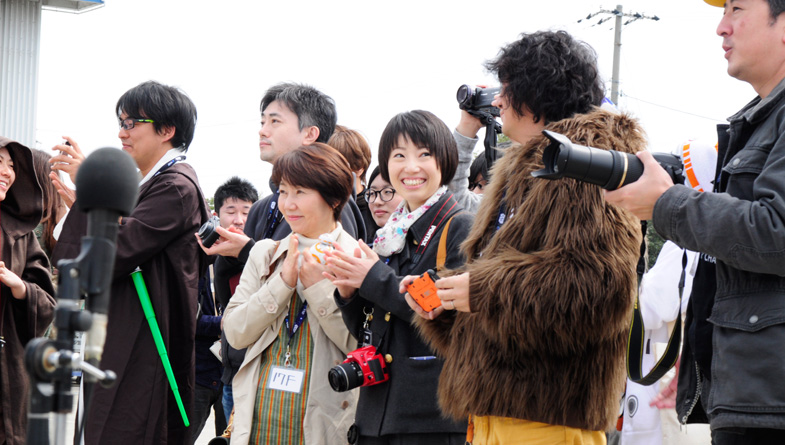 The "BB-8™ ANA JET", making its debut today, is a special coating machine with the new character BB-8 appearing in "Star Wars: The Force Awakens".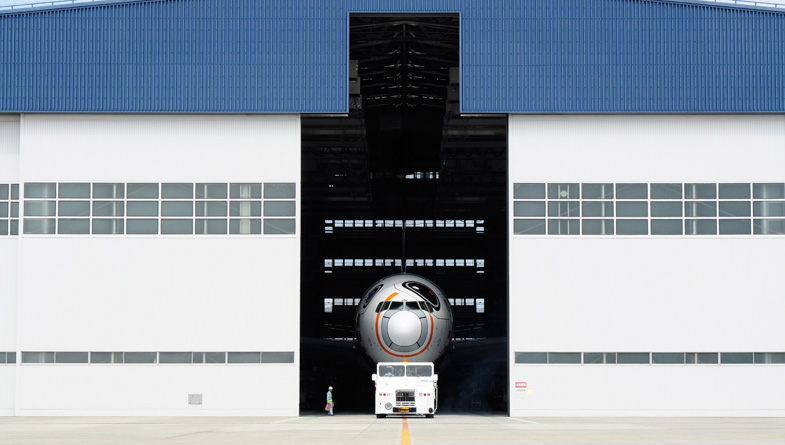 The venue was filled with loud cheers with the powerful roll-out of the BB-8 design aircraft.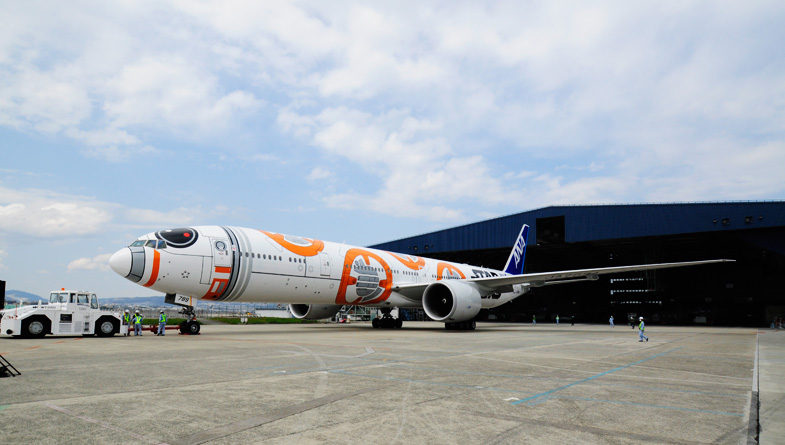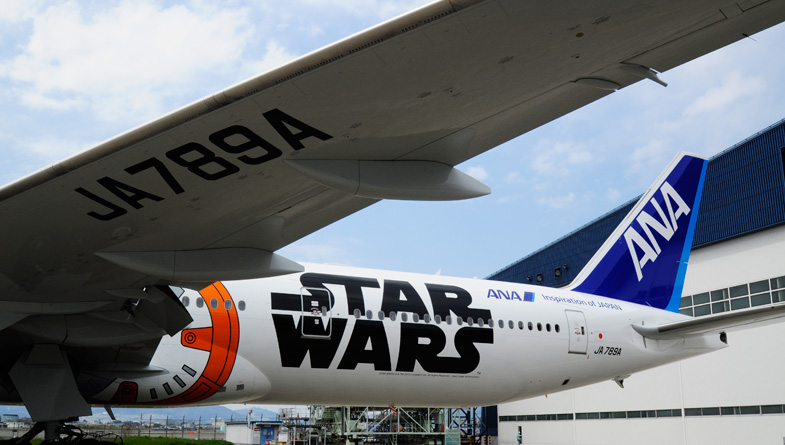 In the commemorative photo of the aircraft, participants all made the form of the letters "BB-8".
The shot was a great success, with everyone wearing ponchos in the orange color of BB-8!
It turned out to be a wonderful commemorative photo of the event.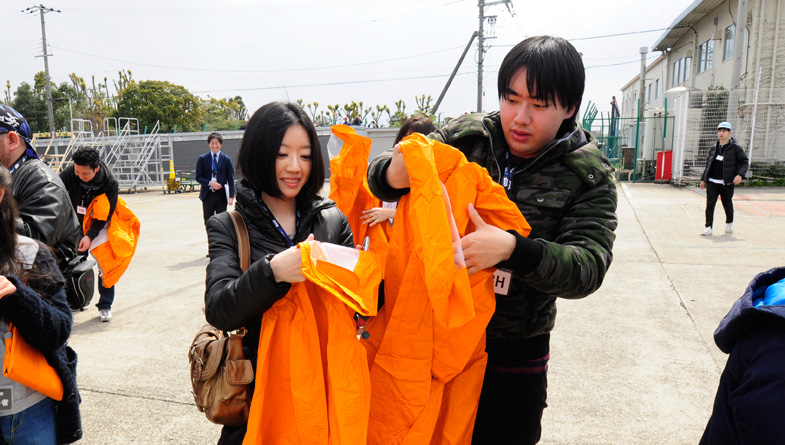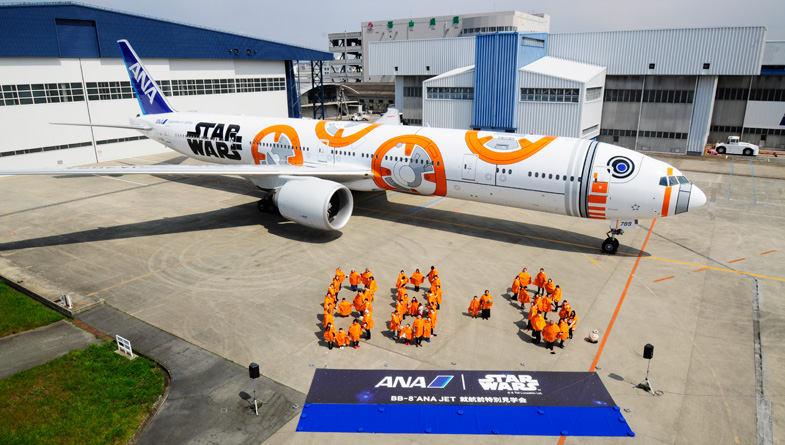 And then it was time to tour the aircraft.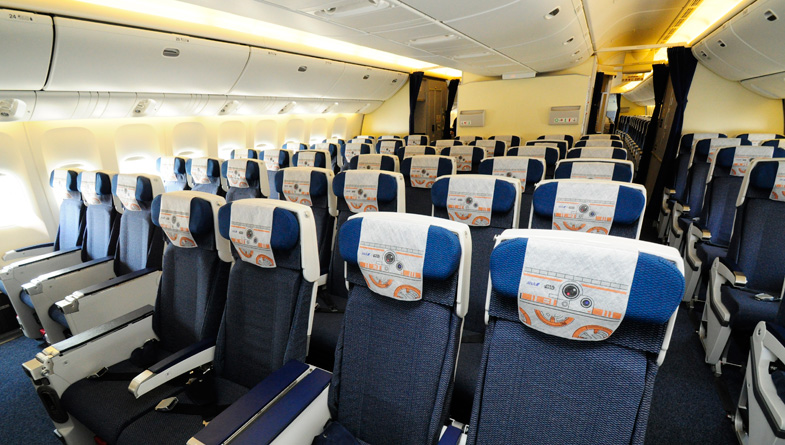 Inside of the aircraft, all of the Economy Class headrests had BB-8 on them. The headrests were designed with the orange coloring and cute round features found on BB-8.
For meals, all participants were treated to Premium Class meals in the business class section of the plane.
Here too, the figure of BB-8 appeared on all of the paper cups and other items.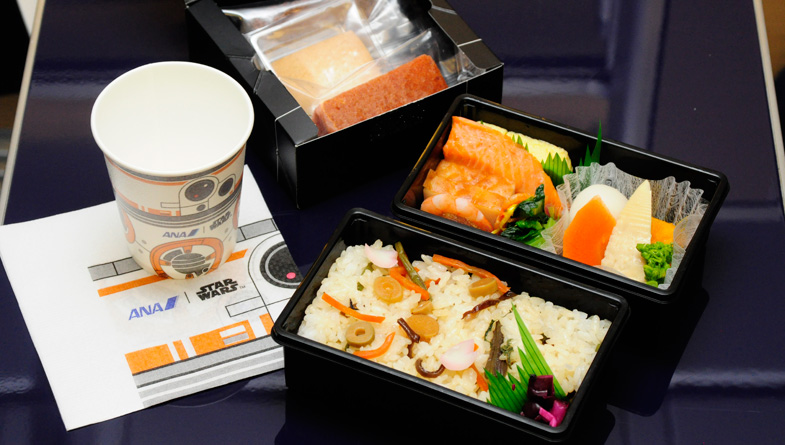 While people were enjoying their meals, the aircraft's screens featured "STAR WARS: REBELS" video content.
Everyone watched intently.
As people got off of the aircraft, they were again greeted by BB-8.
They were also able to enjoy a commemorative photo with BB-8, and everyone was full of smiles.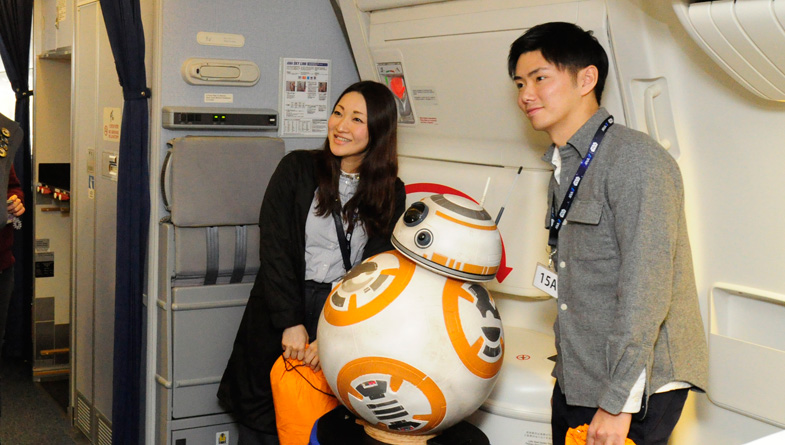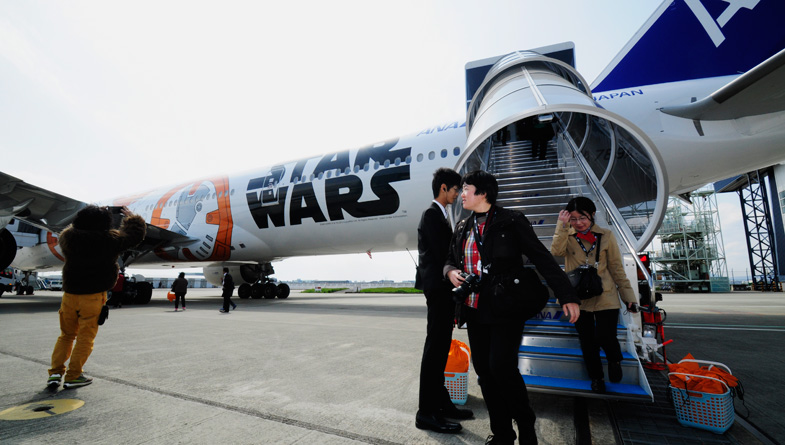 The event was a great success, full of a variety of activities. Finally, attendees were presented with model "BB-8™ ANA JET"s, in commemoration of the event.
They were also presented with a special photo book containing the group photo taken earlier, and everyone had a wonderful time.
After flight NH22 to Haneda on Monday, March 28, 2016, the "BB-8™ ANA JET" is scheduled to service international routes from Haneda flight NH106 to Los Angeles on Tuesday, March 29.
We look forward to welcoming you all on board.