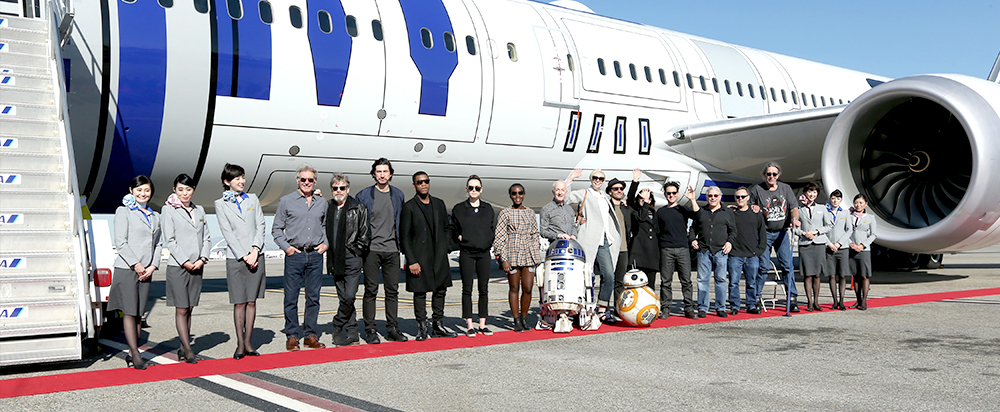 R2-D2™ ANA JET Flight Ceremony @Los Angeles International Airport
The R2-D2
™

 ANA JET flies to London with the new film's stars on December 15, 2015!

On the day following the huge success of the STAR WARS™ World Premier, the flight ceremony for the R2-D2™ANA JET was held at Los Angeles Airport.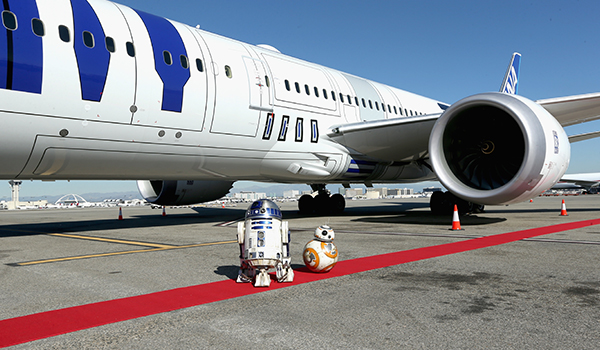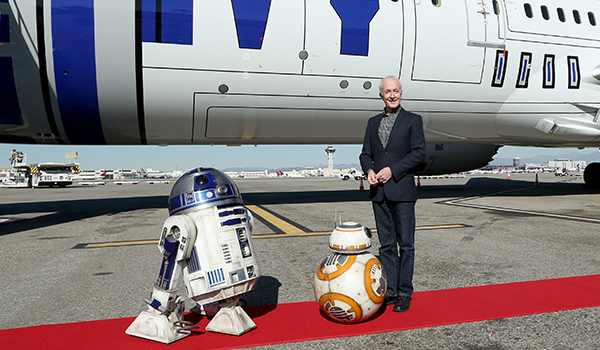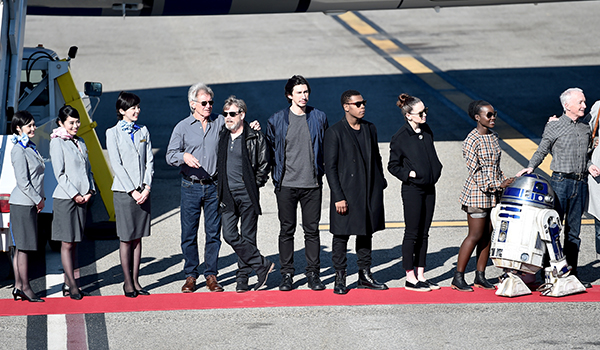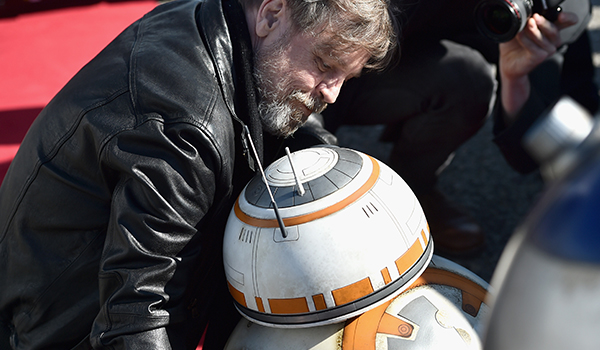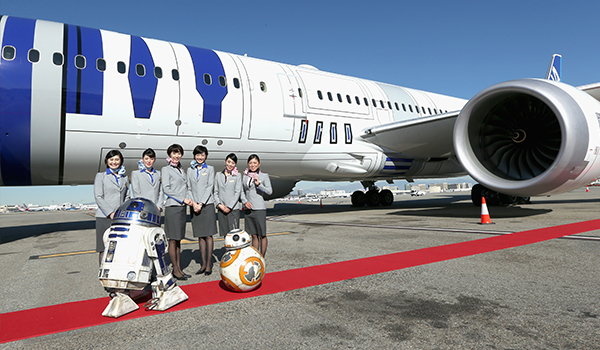 The event welcomed a luxurious line-up of guests including STAR WARS™ stars Harrison Ford who plays Han Solo, newcomers Daisy Ridley who plays the new heroine Rey and John Boyega who plays Finn, along with director J.J. Abrams as well as producer and Lucasfilm president Kathleen Kennedy. In this enchanting atmosphere, a photo session was held in front of the R2-D2™ ANA JET.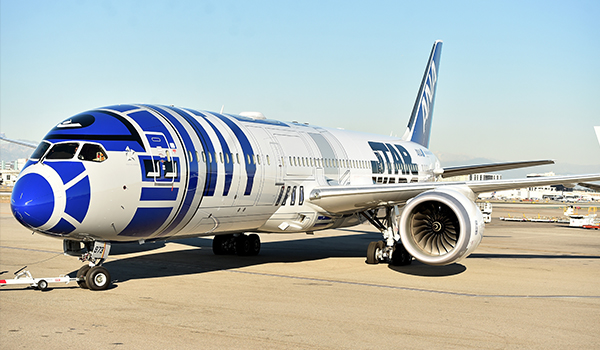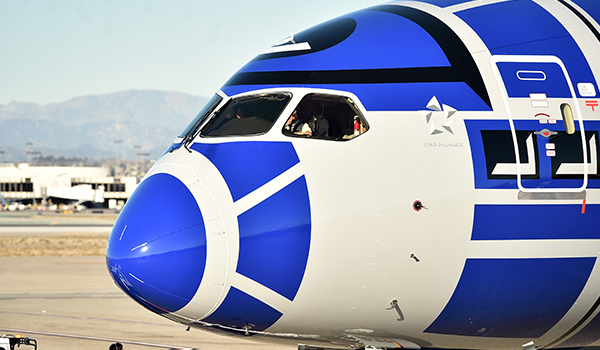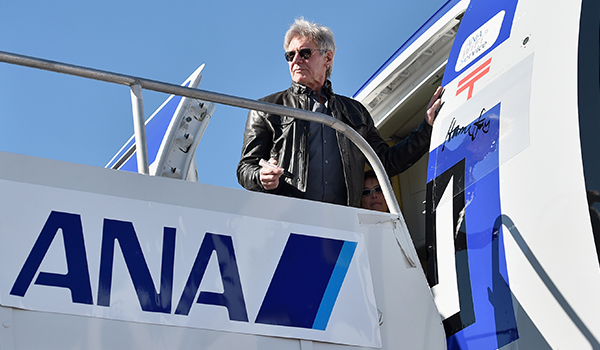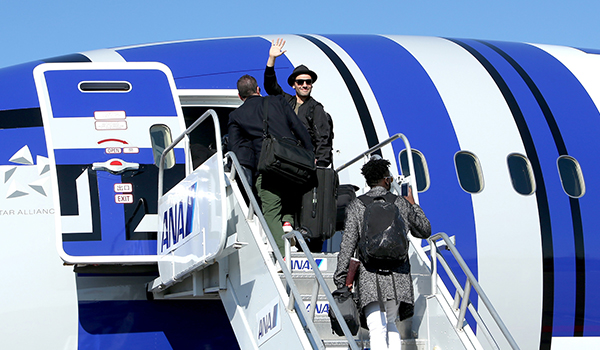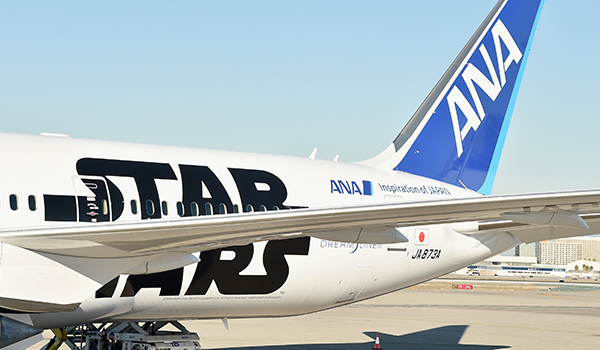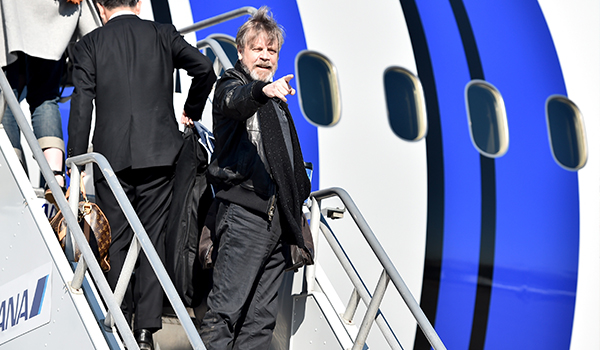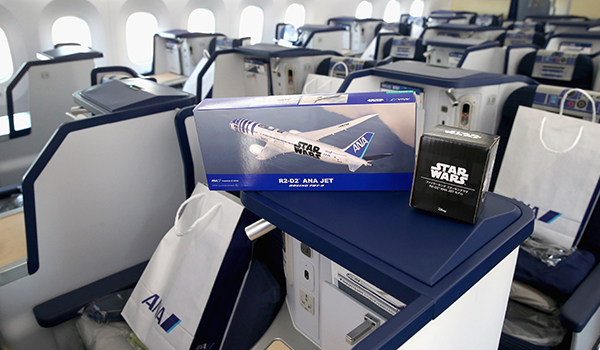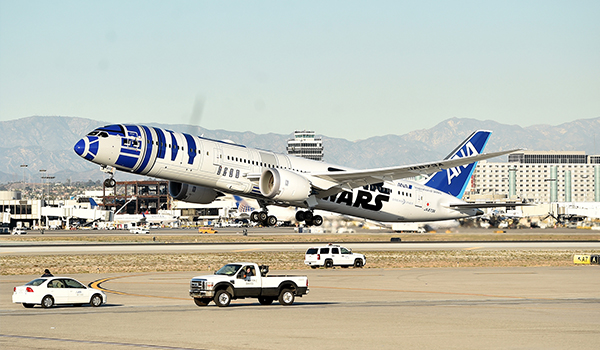 Finally, the R2-D2™ ANA JET set off for its journey from Los Angeles International Airport to London!
NH1977 is a chartered flight for flying between the World Premier in Hollywood on December 14 and the London Premier on December 16.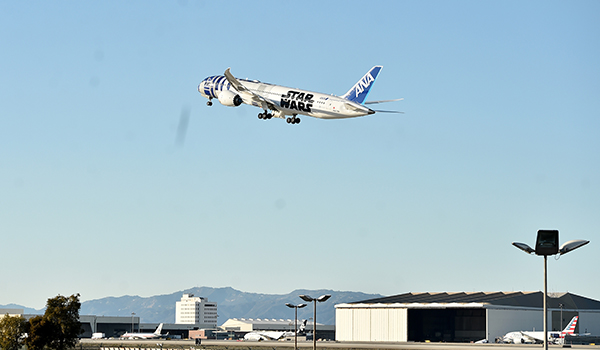 STAR WARS™: The Force Awakens will be in theaters across Japan on the 18th!
Also keep an eye out for the new droid BB-8™, who appears on the exterior of the STAR WARS™ ANA JET for current domestic flights in Japan, as well as on the BB-8™ ANA JET that will begin its service on international routes from March 2016 onwards!