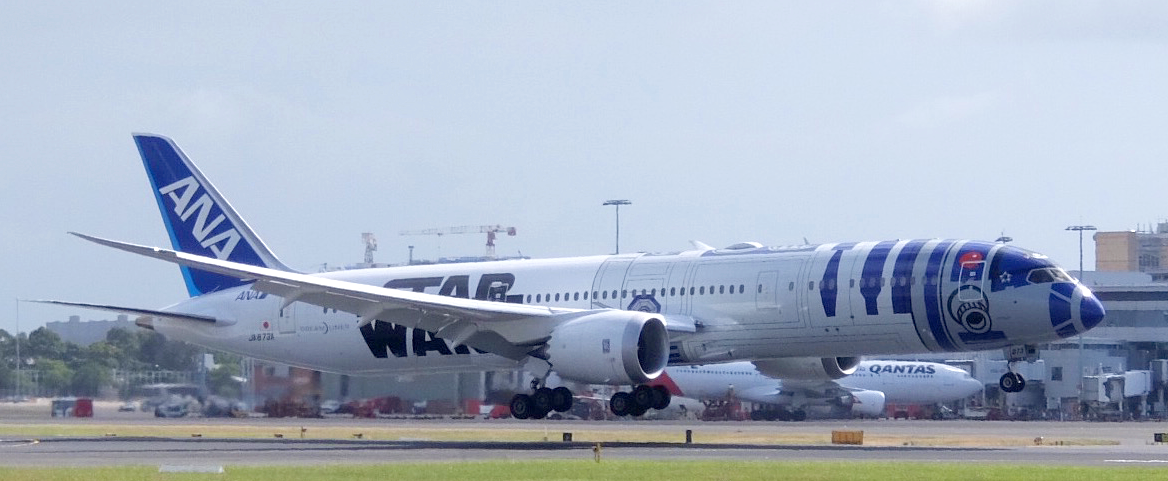 12.12.2015 R2-D2™ ANA JET Inaugural Flight Event @Sydney Airport
STAR WARS
™

 event held in commemoration of a new route.

December 11 marked the start of a new route between Haneda International Airport and Sydney Airport. This service to Australia is the first time in 16 years. In commemoration, the R2-D2™ ANA JET was used for the first flight to Sydney Airport, and a celebratory STAR WARS™ event was held.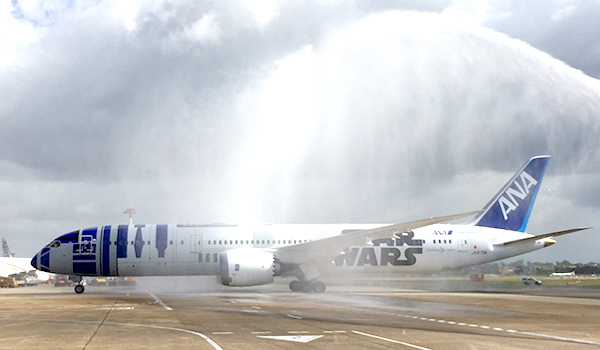 The R2-D2™ ANA JET would depart Haneda International Airport at 22:10, and arrive at Sydney Airport at 9:35 on the next day.
65 guests and media affiliates witnessed its landing amidst a water salute.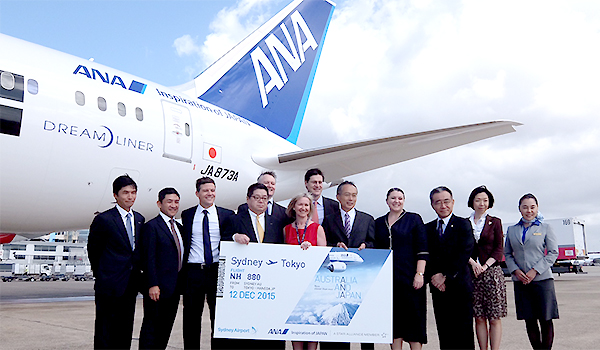 Photo session with a giant boarding pass in front of the R2-D2™ ANA JET
At the Gift Exchange Ceremony of the event, ANA presented Sydney Airport with a 1/100 scale model of the R2-D2™ ANA JET. From there, a festive mood filled the venue as kagami-biraki (breaking a the lid of a wooden barrel of sake for blessings and celebrations), a photo session, and a koto performance ensued.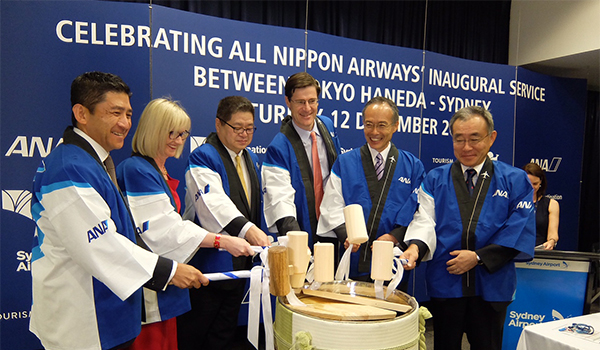 After the cake cutting, guests enjoyed cake and drinks.
The cabin crew greeted guests in front of the R2-D2™ ANA JET with Yoda dolls and Darth Vader candy baskets.
Inside the cabin, along with the STAR WARS™ theme song, LED lights switching between blue and red represented the dark side and the light side of the Force.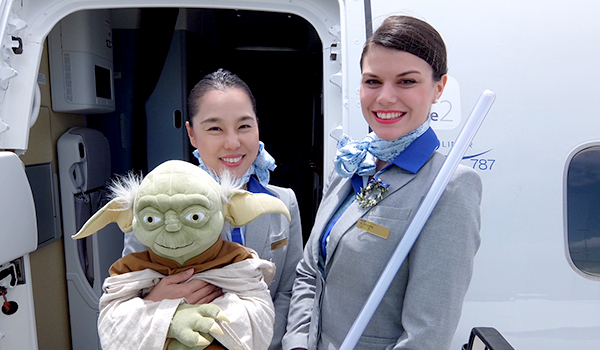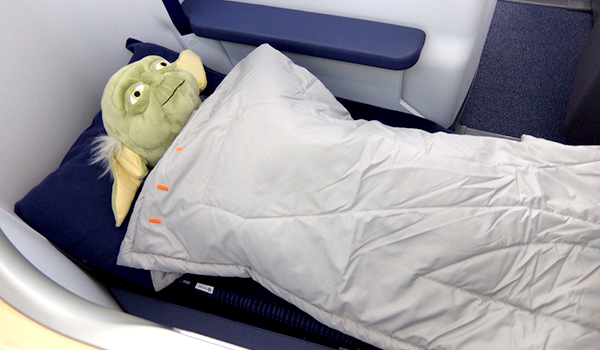 At the seats, for you a plush doll of Yoda waits.
This event, held just before the release of the newest movie, made the guests and the media thoroughly ecstatic!