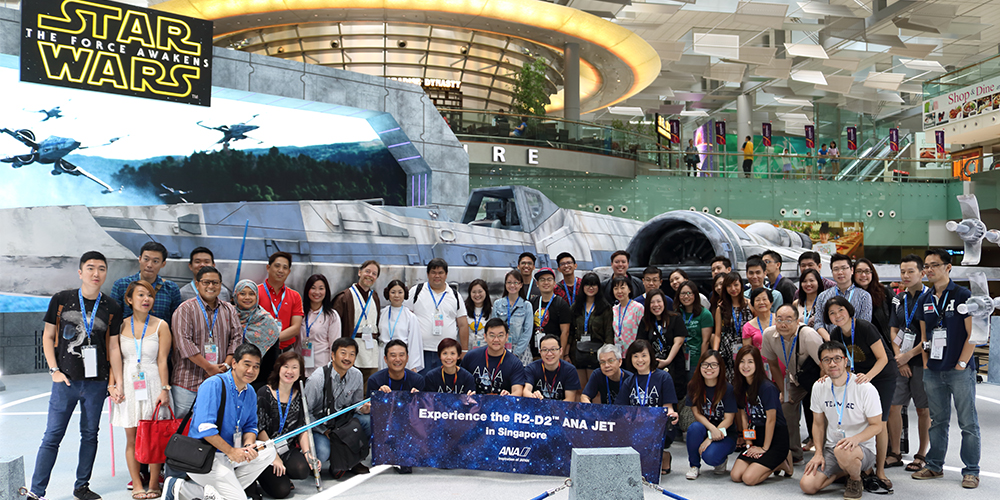 R2-D2™ ANA JET Event @Changi Airport
Events at Changi Airport in Singapore were held on November 12 & 14, 2015.
On November 12, a total of 82 people, 70 media and 12 VIP members of the Singapore branch office, attended a event for the press.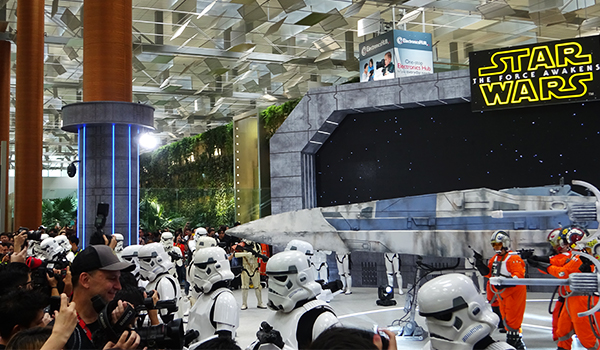 At the opening event held in front of X-wing, guests other than the media and VIP members also had fun with their own cameras in hand.
Everyone marched to the terminal along with 20 Stormtroopers and X-wing pilots, making quite a commotion!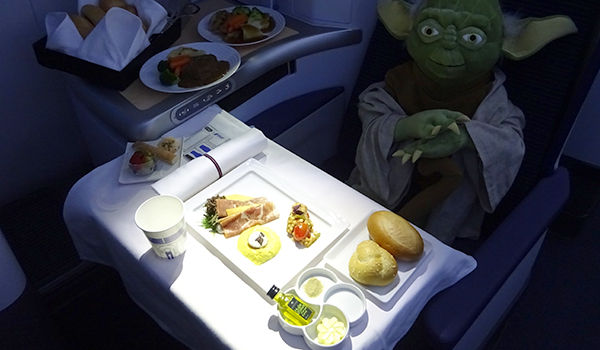 Following that, STAR WARS™ music and lighting effects welcomed guests inside the aircraft.
The tour featured the ANA business class staggered seats, which offer passengers at any seat access to the aisle.
Even the plush doll of Yoda looked pleased!
On November 14, 40 lucky winners who were randomly selected from over 15,000 submissions to the Changi Airport and ANA's social media enjoyed the opportunity to participate in the preview event.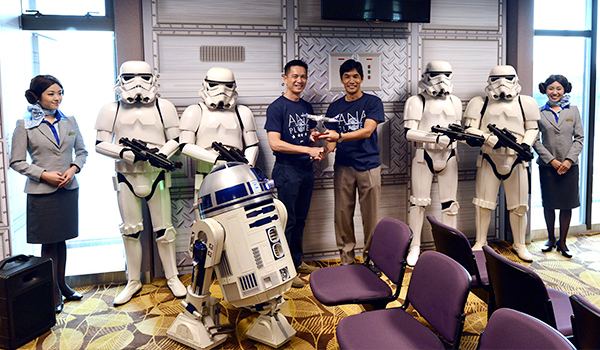 First, at the life-sized replica of the X-wing Starfighter on exhibit at Changi Airport, each participant sat in the cockpit for a personal photo session.
From there, guests entered the aircraft, and dined in the ANA business seats, with STAR WARS™ films as entertainment.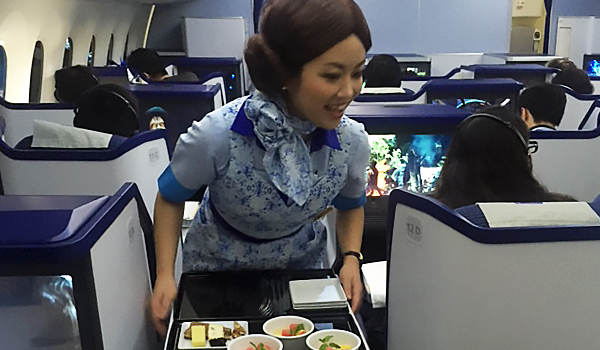 The cabin crew served guests in Princess Leia outfits.
The seats received high praises: "they offer privacy and are very comfortable!"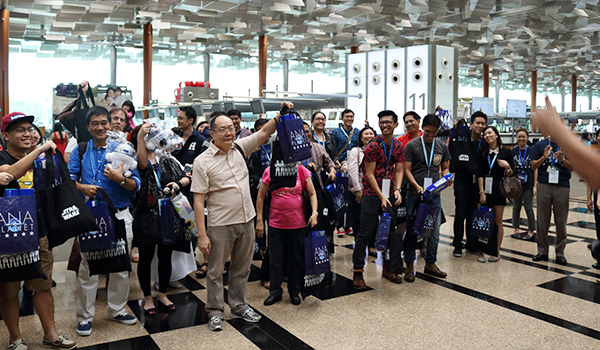 Participants went home happy with their hands full of memorabilia including R2-D2™ model planes and ANA PLANET t-shirts, as well as R2-D2™ plush dolls courtesy of Changi Airport.
The events were filled with excitement, and received immense media coverage.