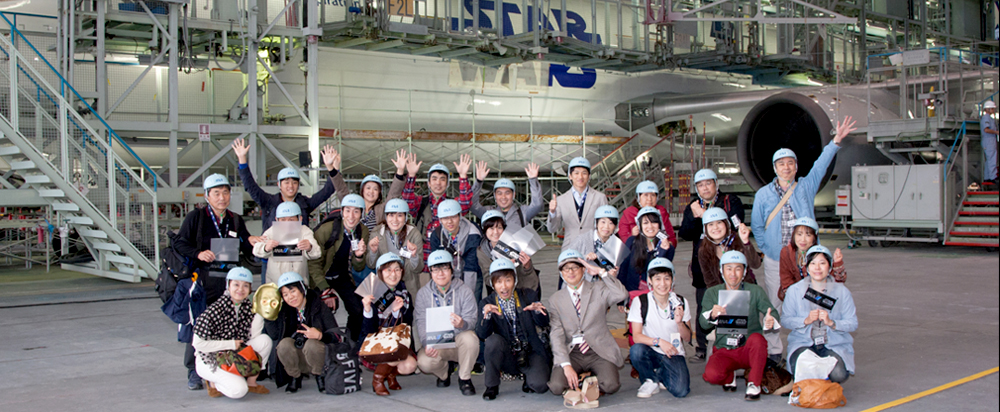 11.19.2015 STAR WARS™ ANA JET Decal Imprinting Event
On November 19, 2015,
the " STAR WARS™ Character Sticker (Decal) Imprinting" tour event was held at Itami Airport, Osaka.
30 participants (15 pairs) were selected from those who entered the drawing on the official Facebook page.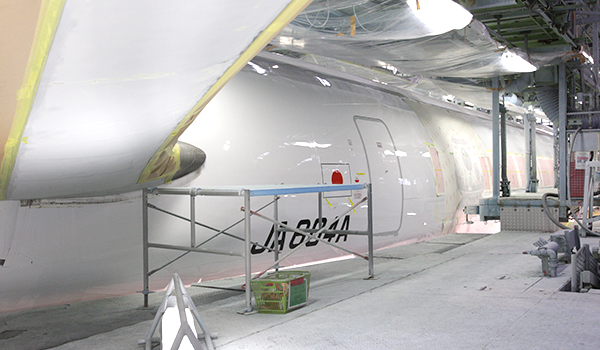 The aircraft is prepped for decal imprinting.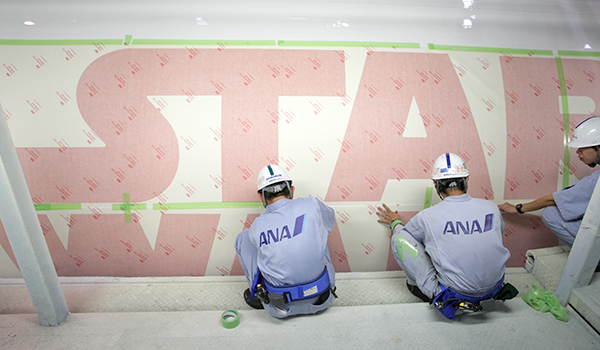 Participants entered the hangar to observe the decals being imprinted, and three pairs were given the opportunity to represent the group and imprint stickers of R2-D2 and BB-8 onto the aircraft.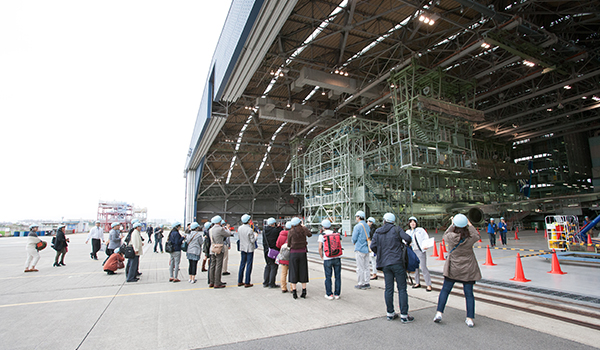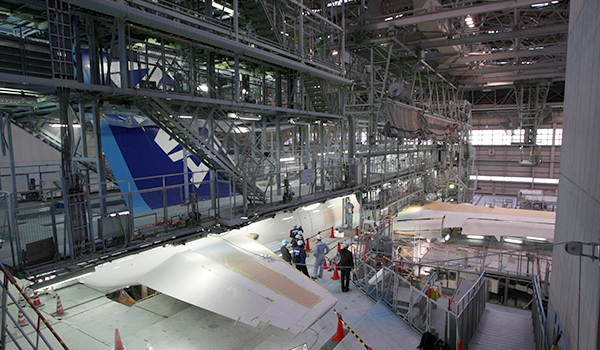 Participants observed decals being imprinted onto aircraft.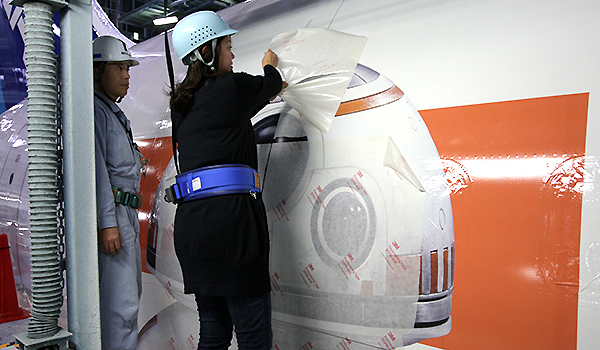 Participants imprinting stickers onto aircraft.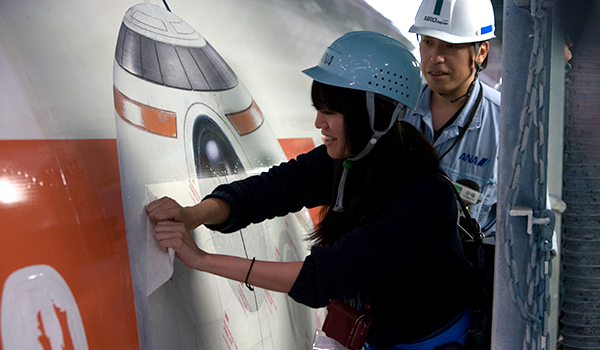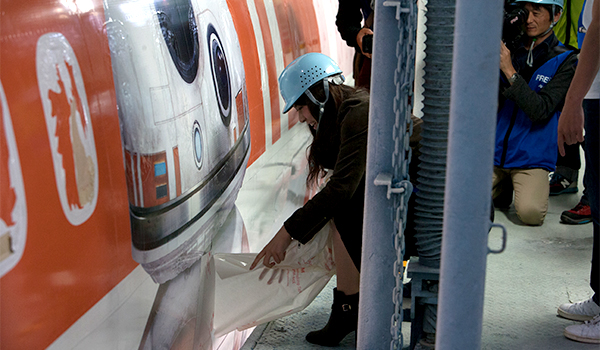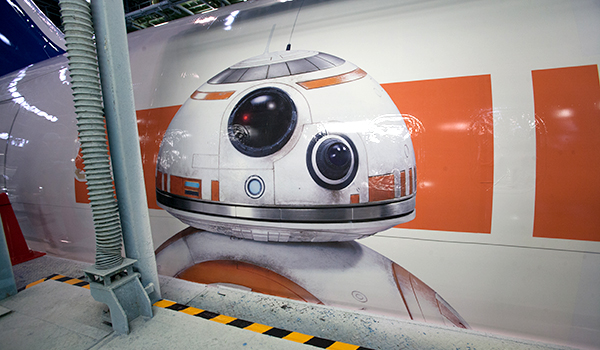 Once the decal imprinting activity was done, a photo session with the aircraft was held.
Participants were free to take photos from any angle, and they seemed to enjoy it.
Final preparations will be made for the rollout on the 21st.