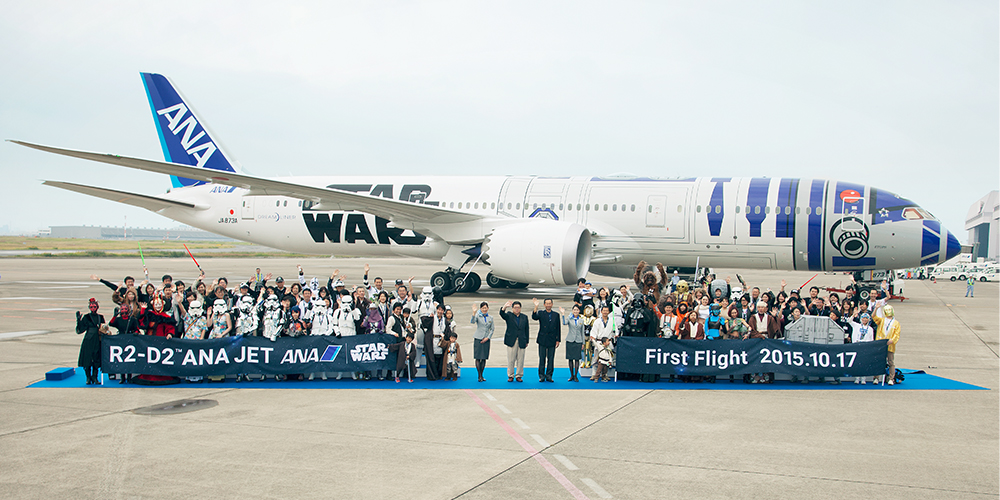 10.17.2015 R2-D2™ ANA JET Fan Appreciation Flight Event @Haneda Airport
STAR WARS
™

 Characters in Cosplay are First to Board the R2-D2

™

 ANA JET!

On October 17, 2015, the R2-D2™ ANA JET Fan Appreciation Flight event was held at Haneda Airport.
A total of 91 passengers were selected—42 chosen from the Sightseeing Flight Campaign, where people sent in pictures of themselves in STAR WARS™ cosplay, and the other 49 chosen from the AMC Members' Campaign.

Passengers were dressed up as STAR WARS™ characters for this event. Many characters in costume gathered at the airport waiting to board.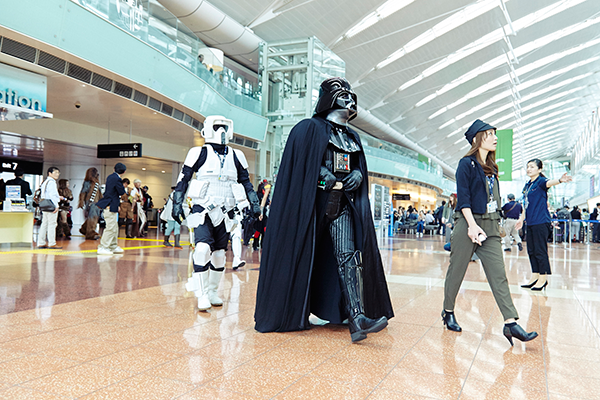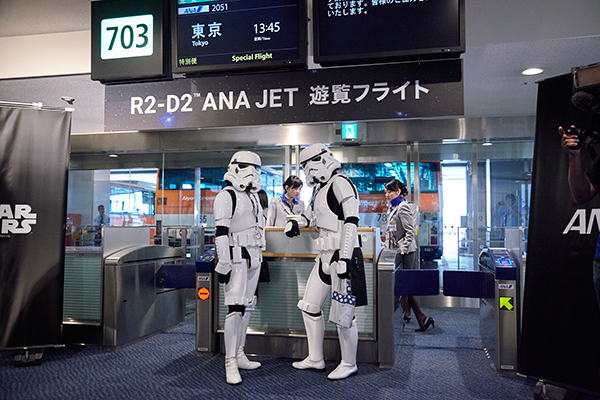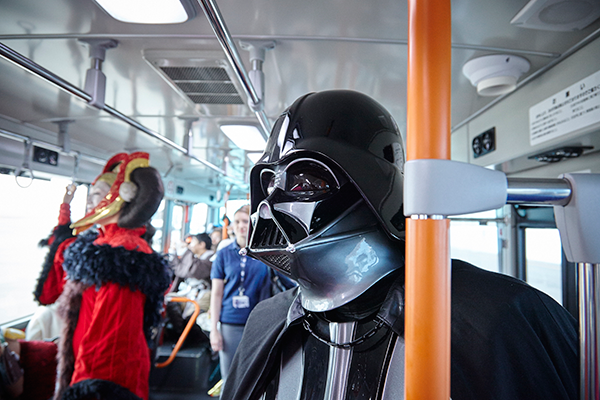 All participants were given a boarding pass with an R2-D2 design, given to all passengers of the R2-D2™ ANA JET. A limited edition pass was issued for this event.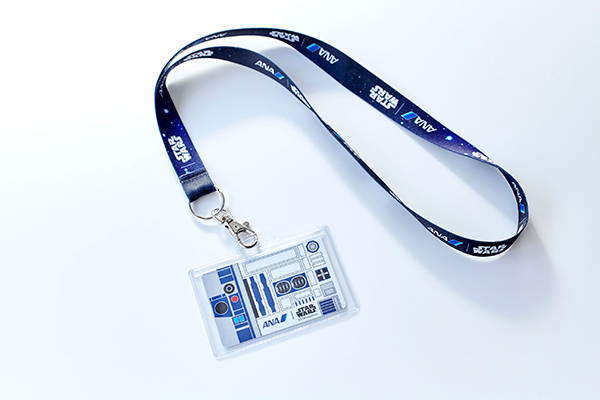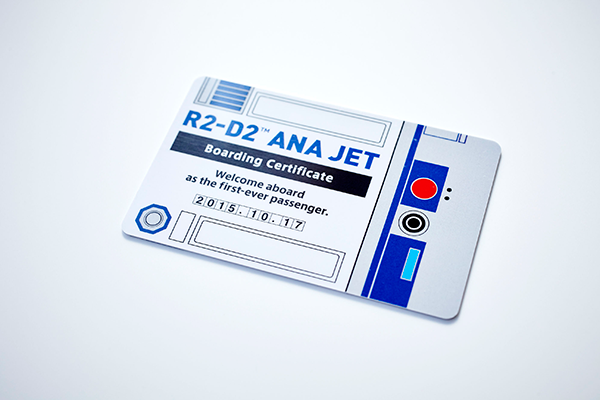 The event began with a ceremony in front of the aircraft. After opening remarks from Mr. Inada, the head of marketing at ANA, the participants gathered for a group photo with the themed jet.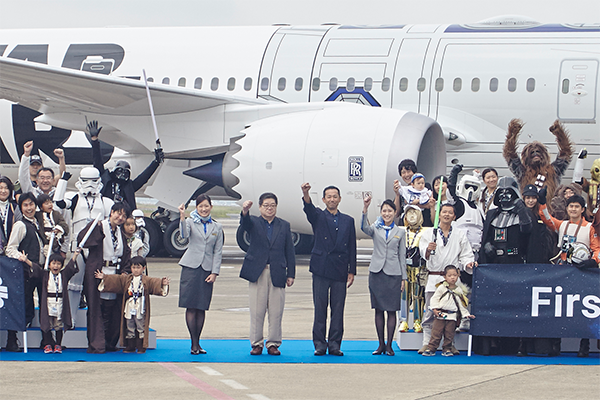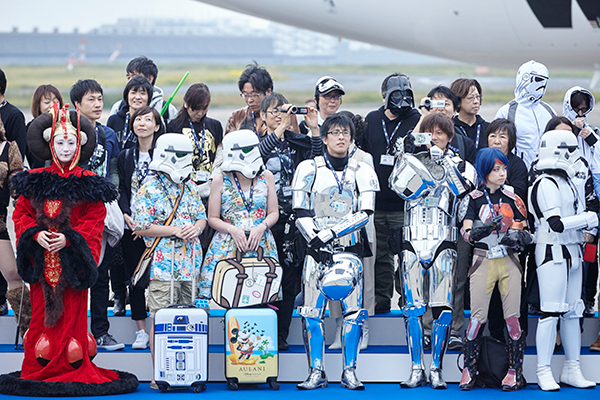 Time to board the R2-D2™! The aircraft is not only designed on the outside, but there are other special features such as an R2-D2 headrest cover for the seats.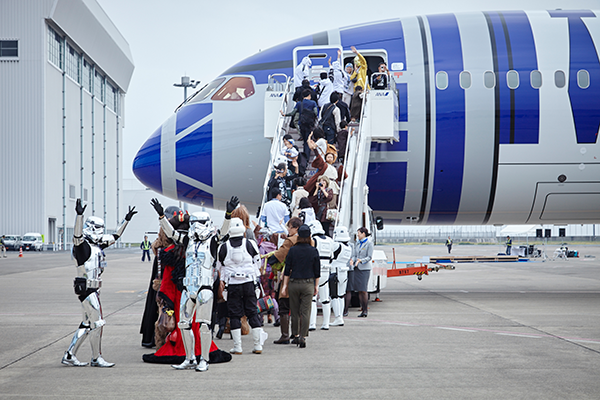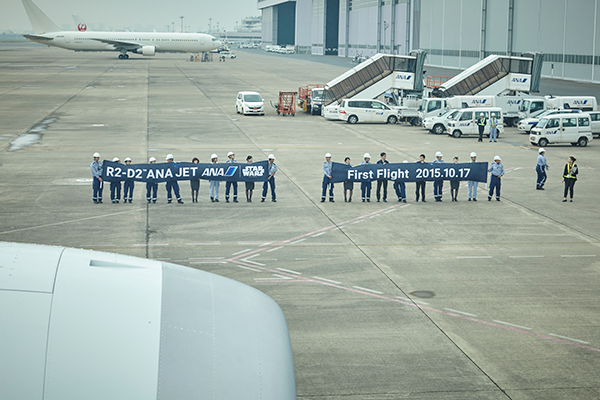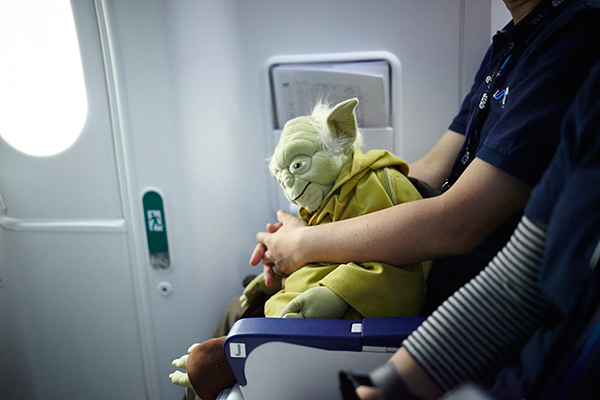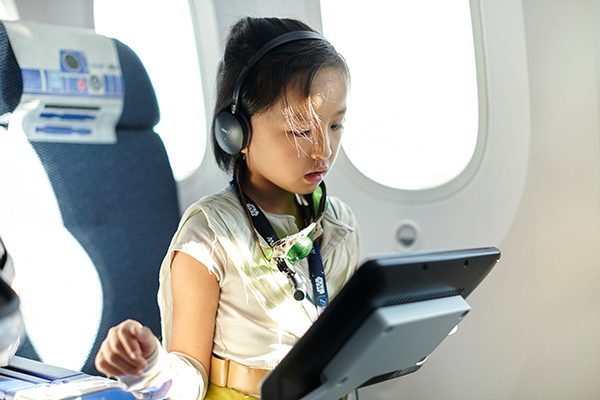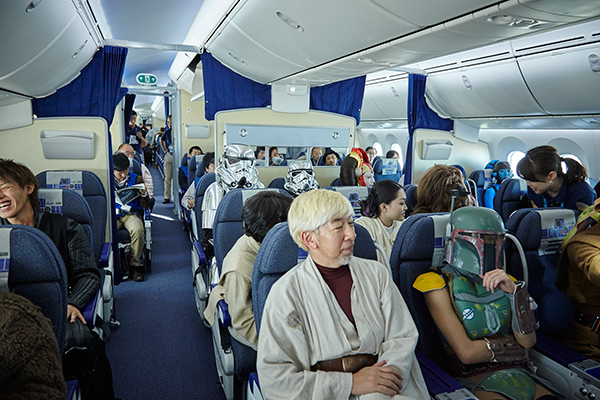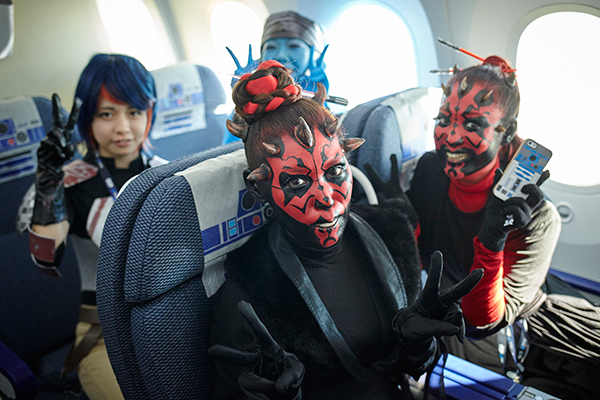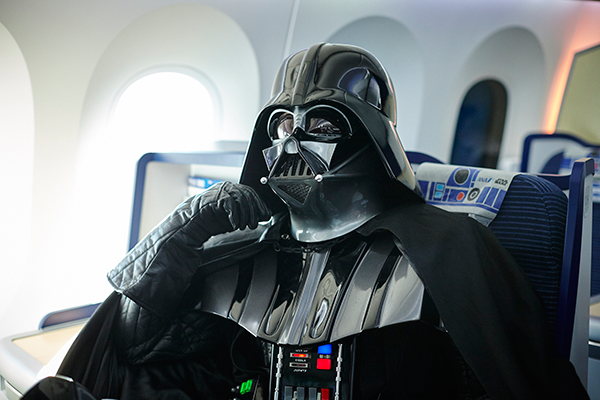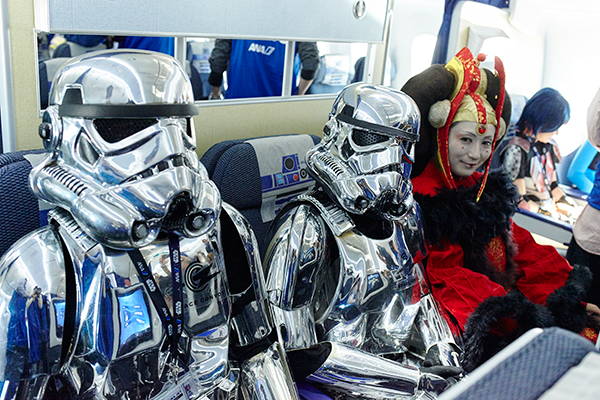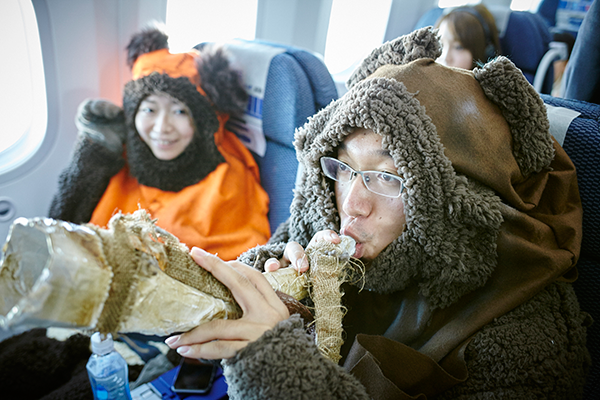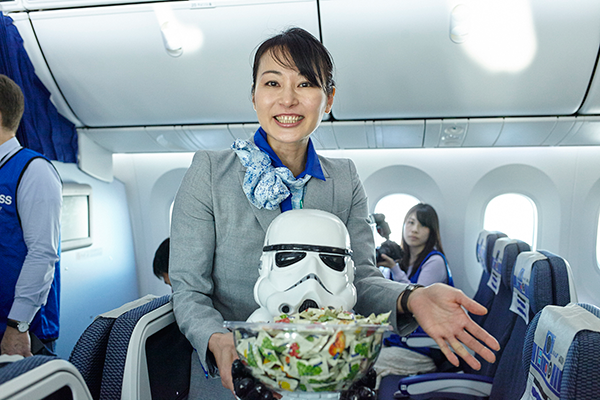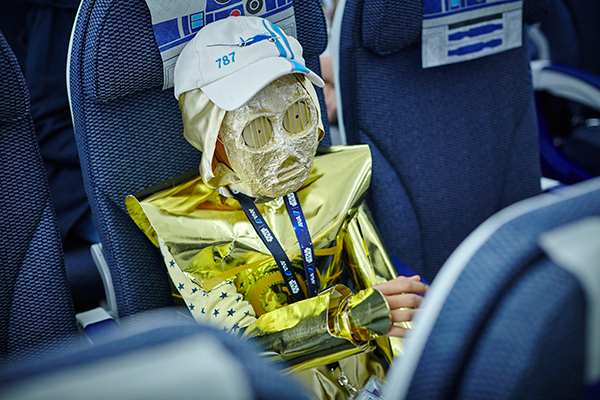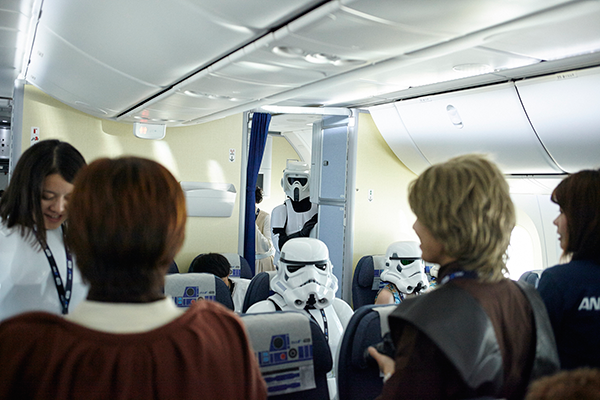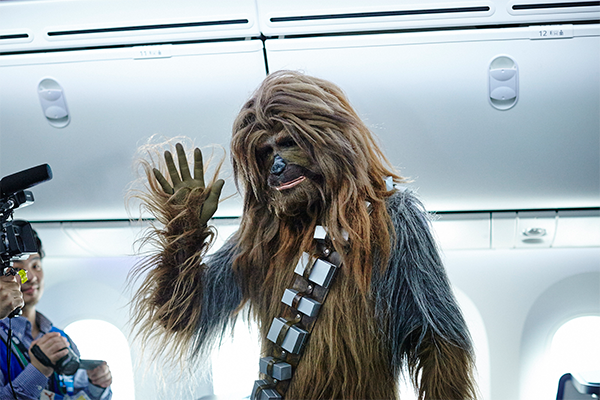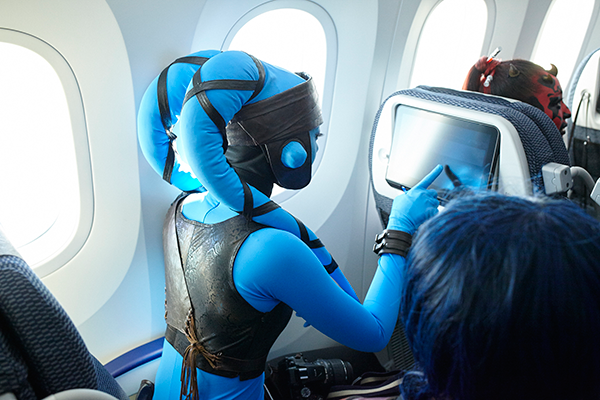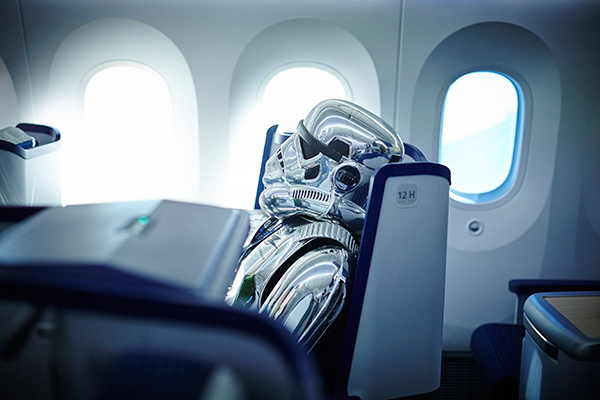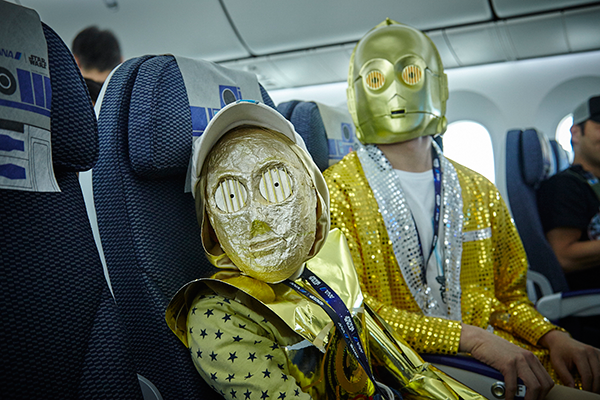 When being seated, the main theme song played and LED lights alternated to blue or red. The passengers were welcomed on board.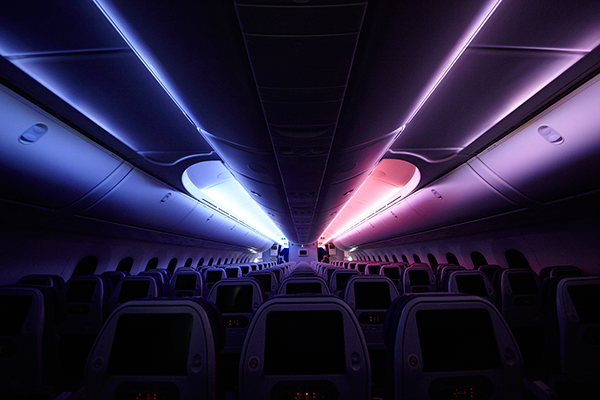 In-flight services during the Fan Appreciation Flight included limited-edition R2-D2 cookies with an original design and drinks served in the same R2-D2 cups that will also be used for regular flights.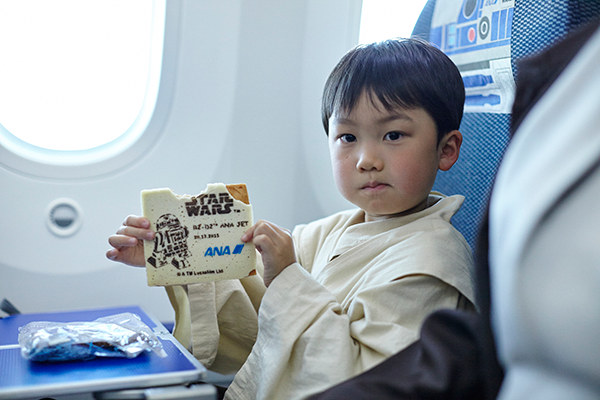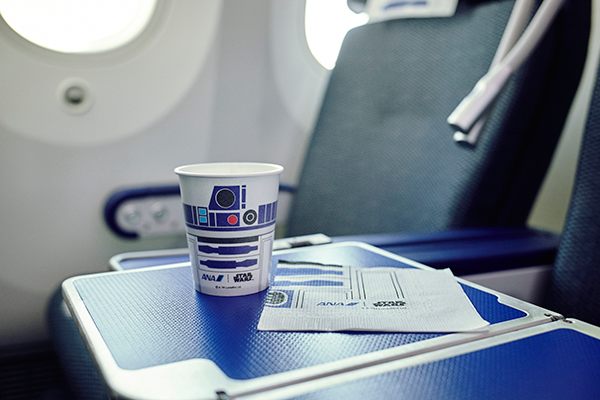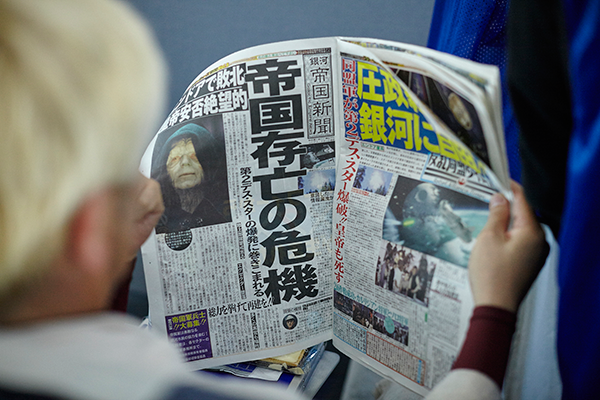 After landing, everyone had the chance to take pictures with the aircraft. They had the liberty of taking photos with different angles and poses!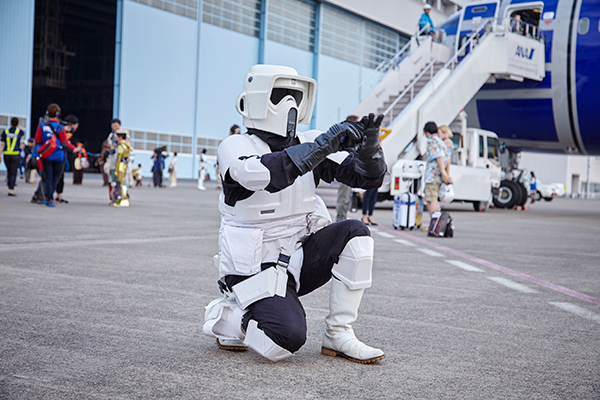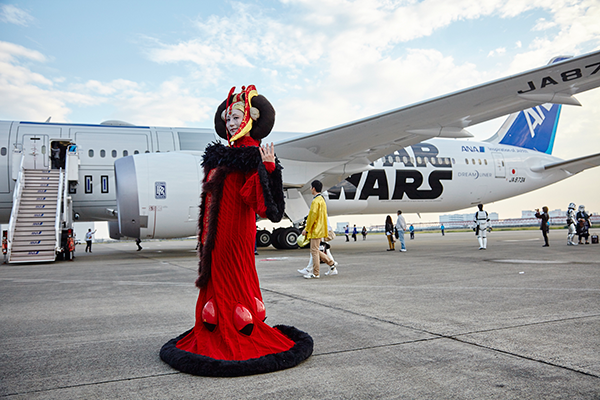 At the end of the event, participants were given gifts, including a 1/200 model plane, a print of the group photo taken at the start of the event, and a tote bag. They seemed to have enjoyed the two-hour Fan Appreciation Flight event.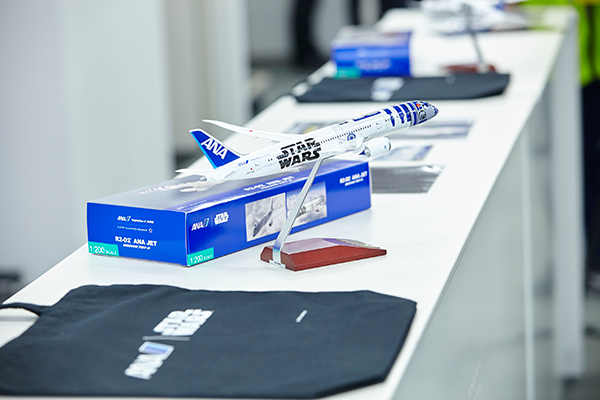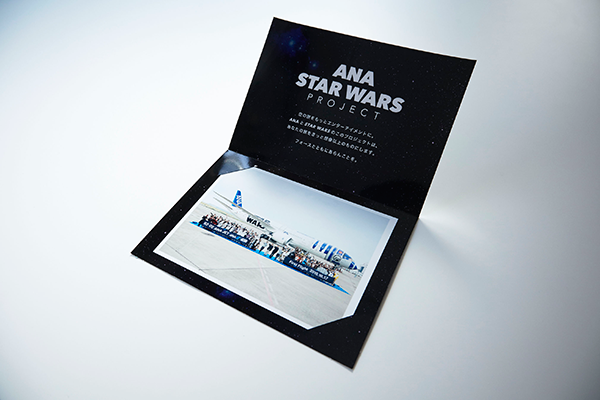 The R2-D2™ ANA JET begins regular international flights on October 18, 2015. We hope to see you aboard sometime.