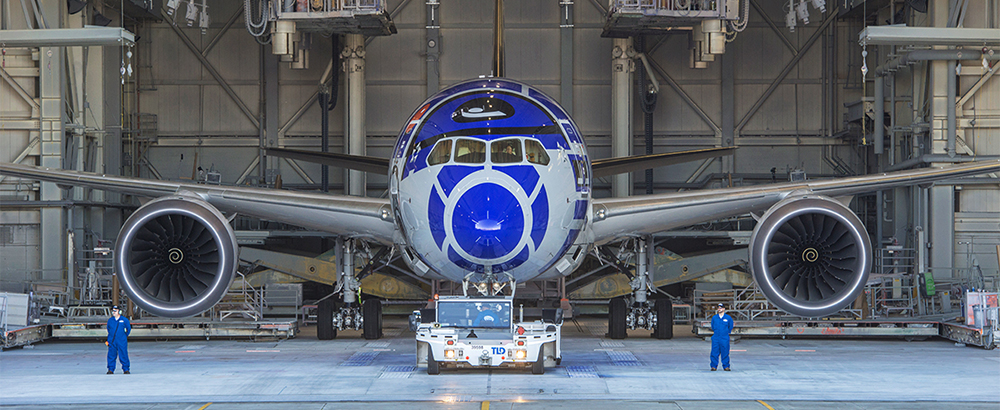 9.12.2015 R2-D2™ ANA JET ROLLOUT Event @Seattle
R2-D2
™

 ANA JET Worldwide Debut! Live on USTREAM

On September 12, 2015, the R2-D2™ ANA JET appeared for the first time during a rollout event at a hangar in Seattle.

Designs for the R2-D2™ ANA JET were announced in April, and the long-awaited paint job was now complete.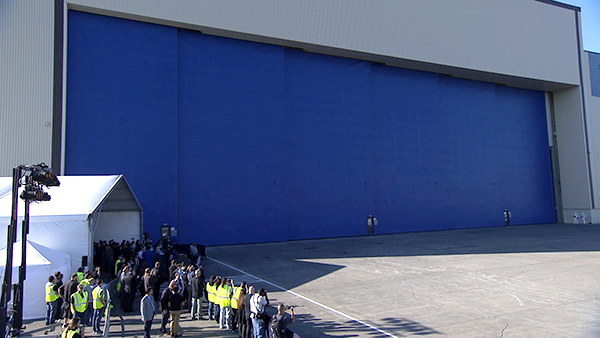 We started out with welcome speeches from Boeing's Senior Vice President, Ihssane Mounir, and ANA's Senior Vice President, the Americas, Hideki Kunugi.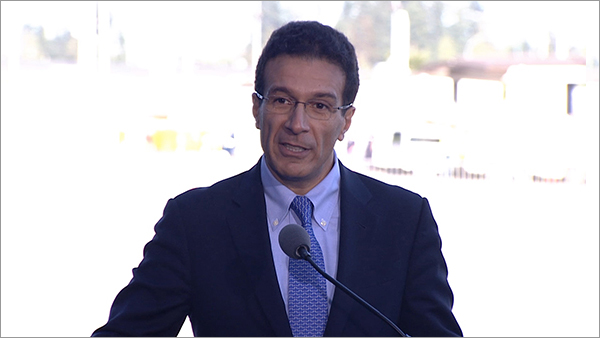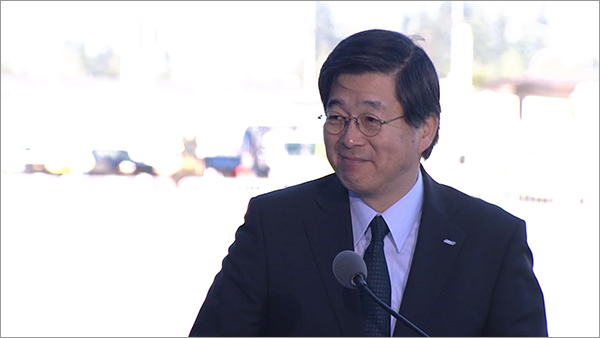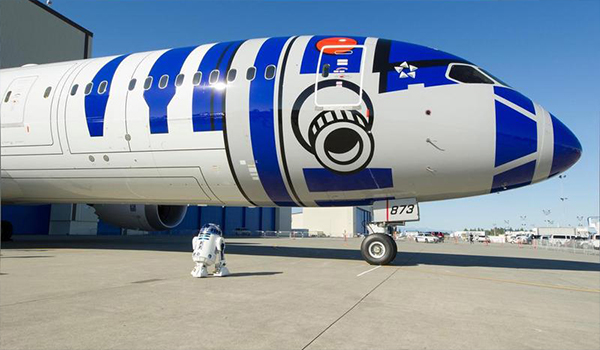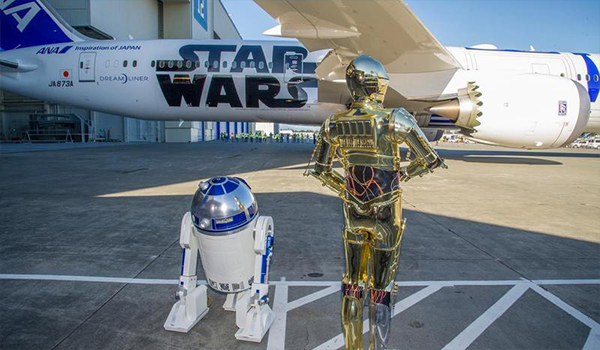 Speeches from Boeing & ANA reps
The moment the R2-D2™ ANA JET appeared.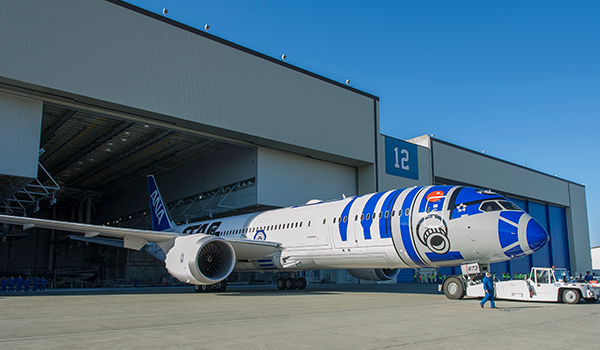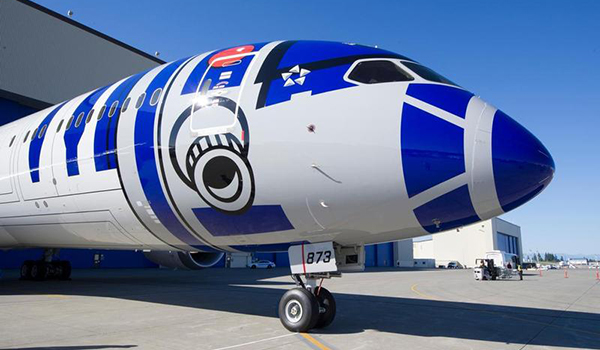 R2-D2™ ANA JET rolling out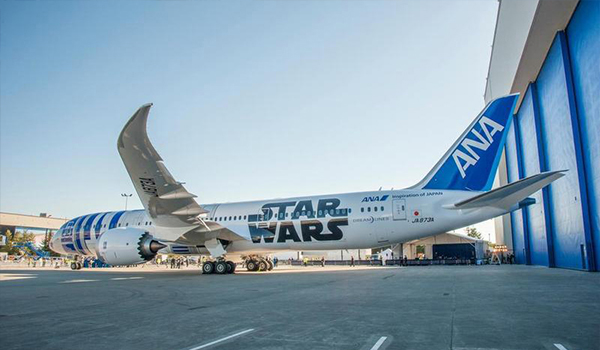 The doors to the hangar opened as the Star Wars theme played in the background.
The R2-D2™ ANA JET appeared together with stormtroopers. The venue exploded with excitement, and shouts could be heard across the field.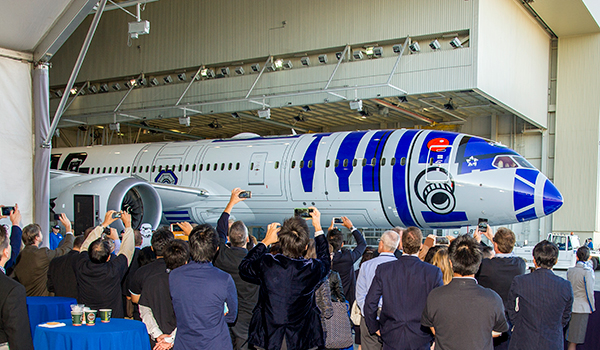 Excited venue for first unveiling
C-3PO and R2-D2 appeared on stage, and a photo sessions with the aircraft was followed by interviews.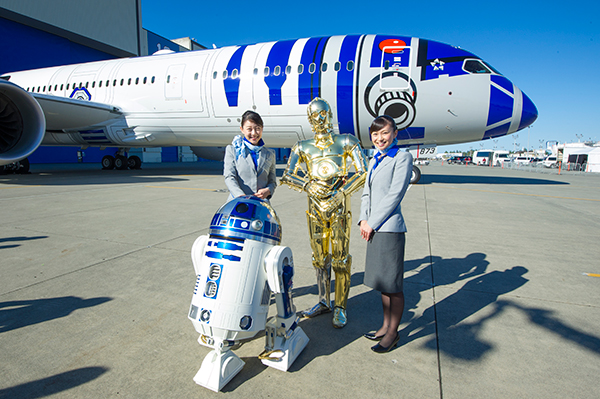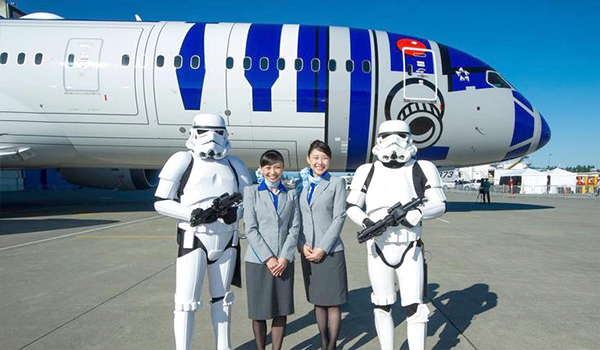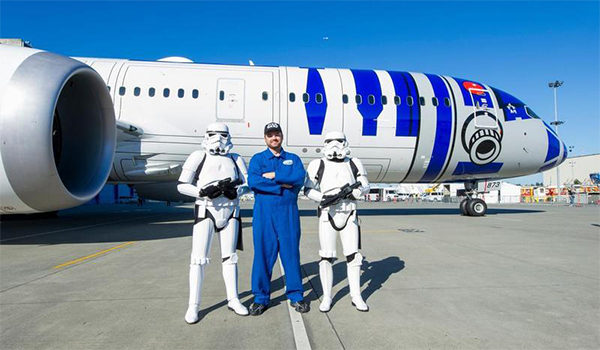 The event was broadcasted worldwide on USTREAM, and those of us in Japan could enjoy the unveiling as well.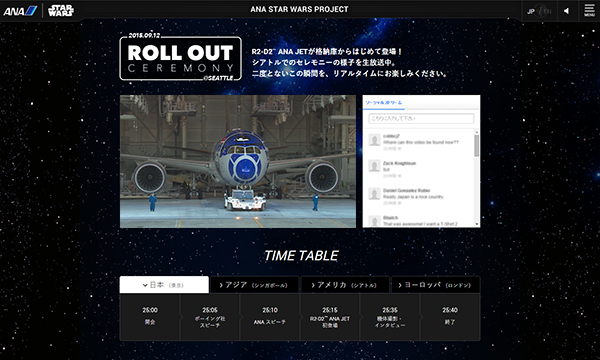 USTREAM Broadcast
Despite being in the middle of the night, There was an unexpected turnout of over 10 thousand people Worldwide.
On October 17, the R2-D2™ ANA JET will be at Haneda Airport for Fun Appreciation Flight, and will begin commercial flights as an international aircraft from the day after on October 18–with its first route from Haneda to Vancouver, flight number NH116.