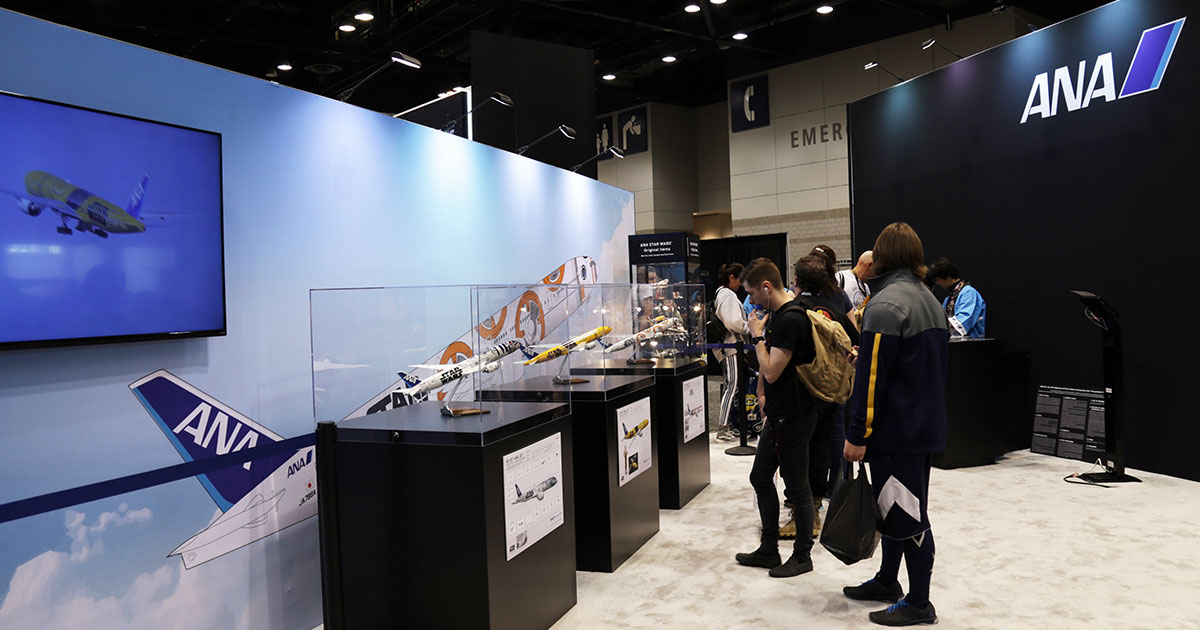 STAR WARS CELEBRATION CHICAGO 2019 IS OPENING! ANA PARTICIPATING AS AN EXHIBIT.
On April 11, 2019, Star Wars Celebration 2019, the biggest Star Wars fan experience event in the world this year, opened in Chicago, Illinois.
ANA is participating in the event as an exhibitor for the fourth time.
Star Wars Celebration brings Star Wars fans together from all over the world. The last event was held two years ago, in 2017, in Orlando, Florida. It attracted 231 corporate exhibitors and supporters and some 70,000 visitors.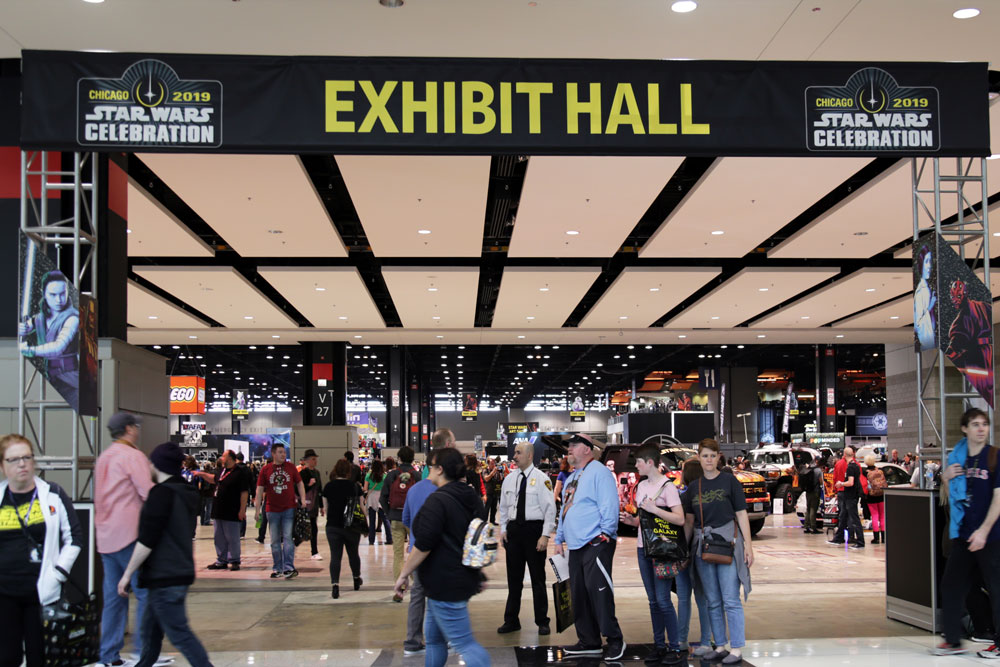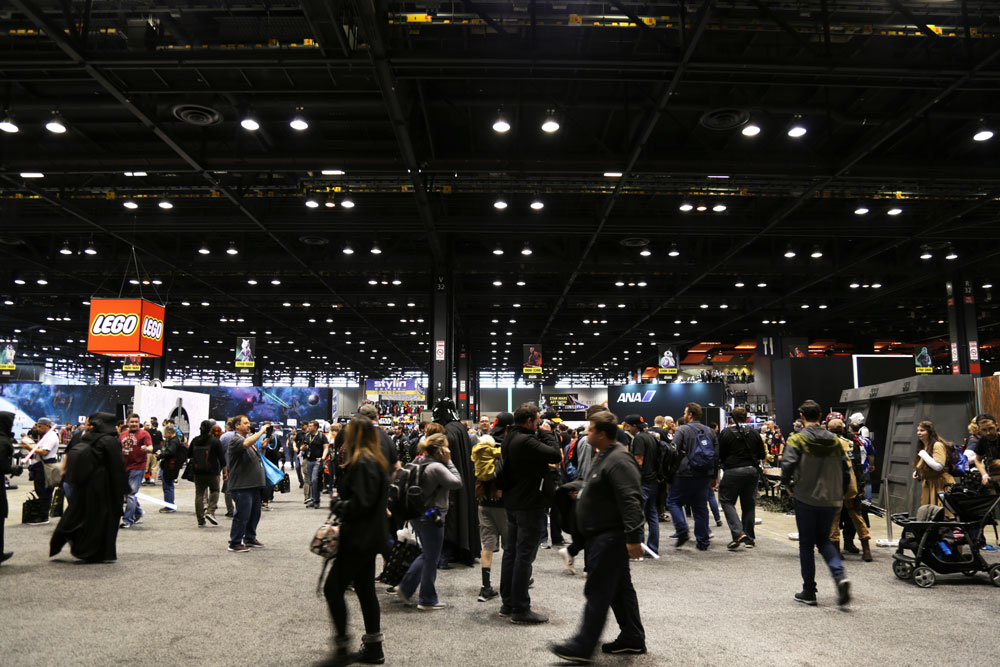 Today, the Star Wars Celebration exhibition hall was hot and pulsing with excitement and, as you'd expect, there were plenty of cosplayers strutting their stuff in the costumes of Star Wars characters.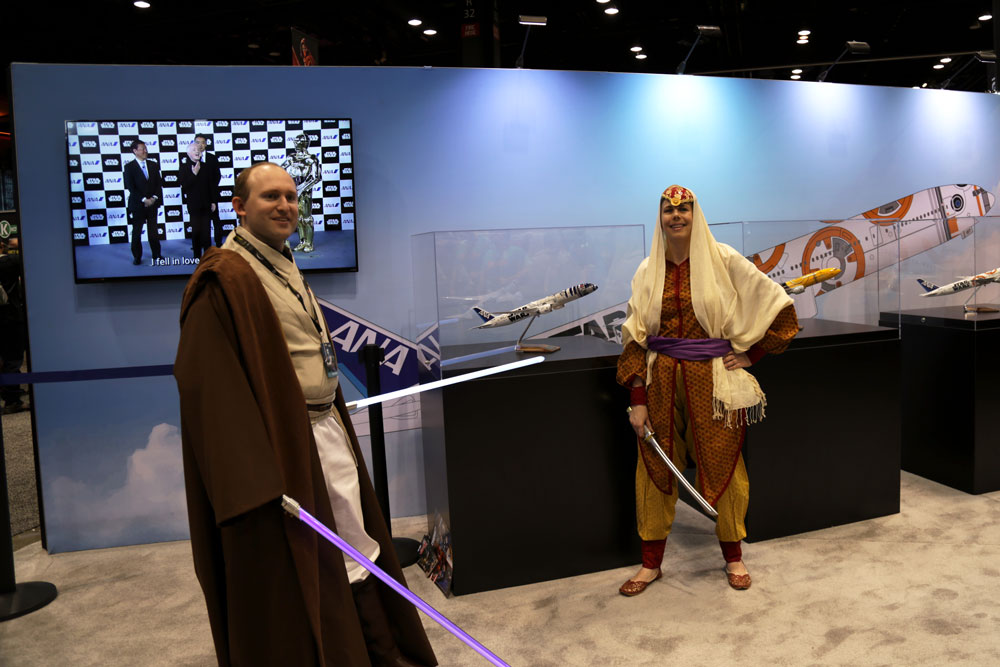 Our booth was extremely popular and crammed with visitors.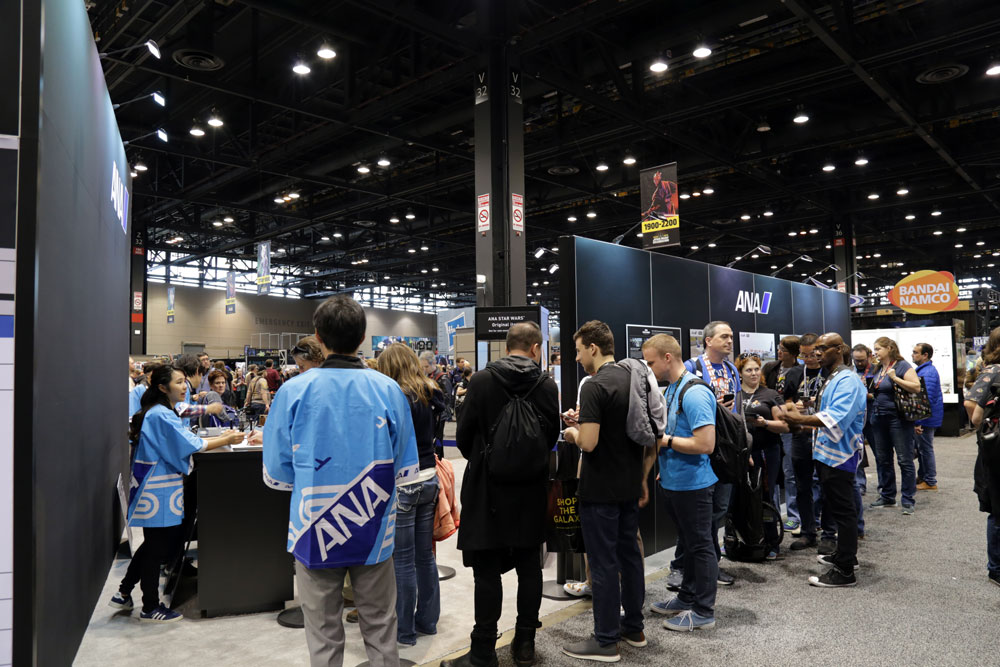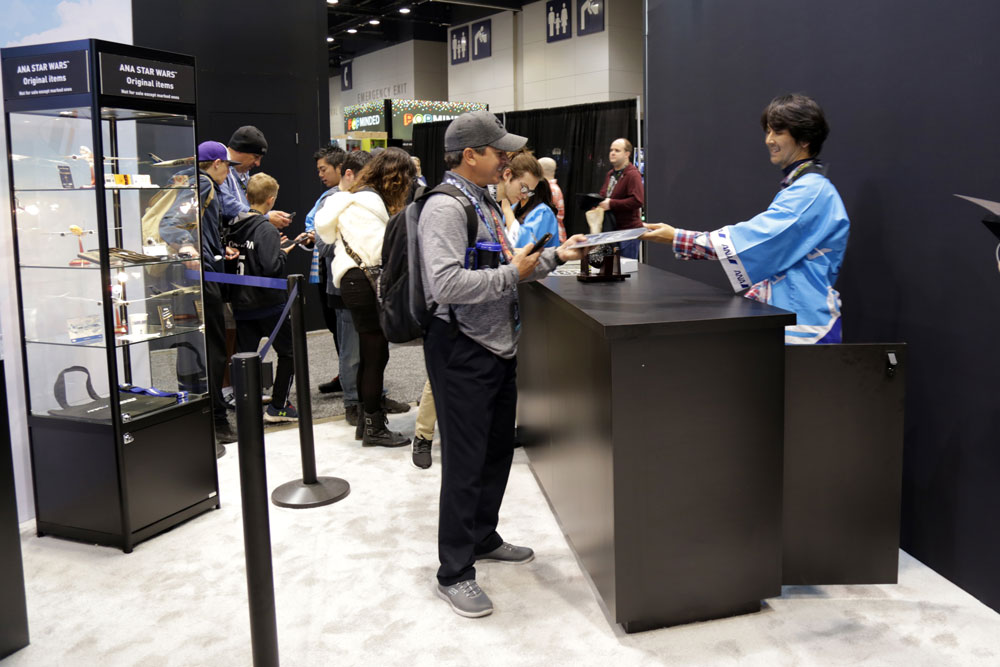 We held a lucky draw and had actual Business Class seats on display for visitors to sit in and experience to the full, including taking pictures of themselves and post them on their social media.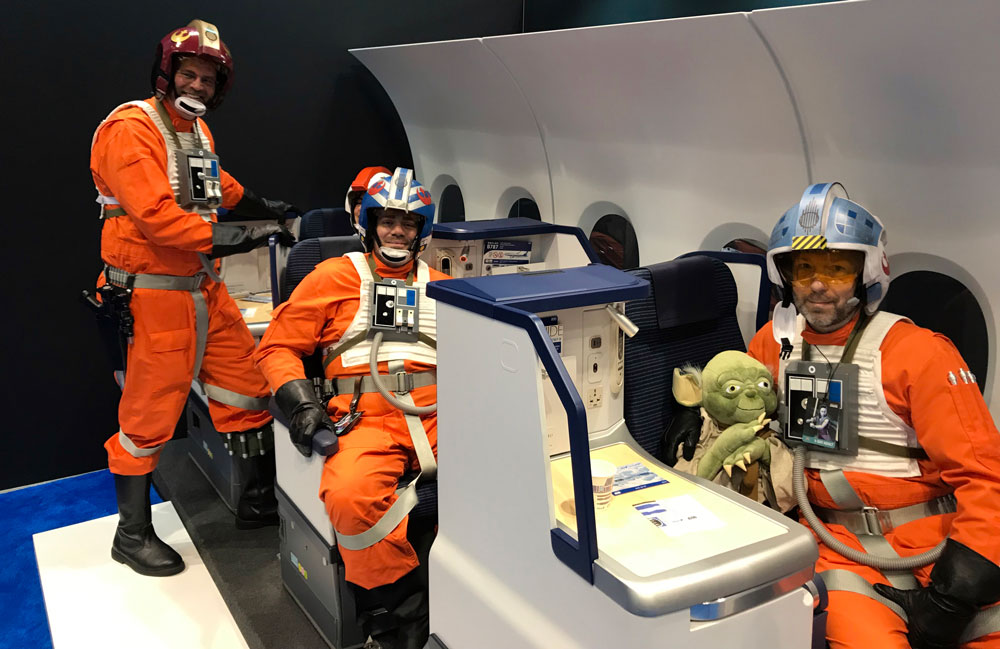 We'll report on Star Wars Celebration Chicago 2019 again once the event has concluded. Don't miss it!